HC stays trial proceedings of 7 cases against Modud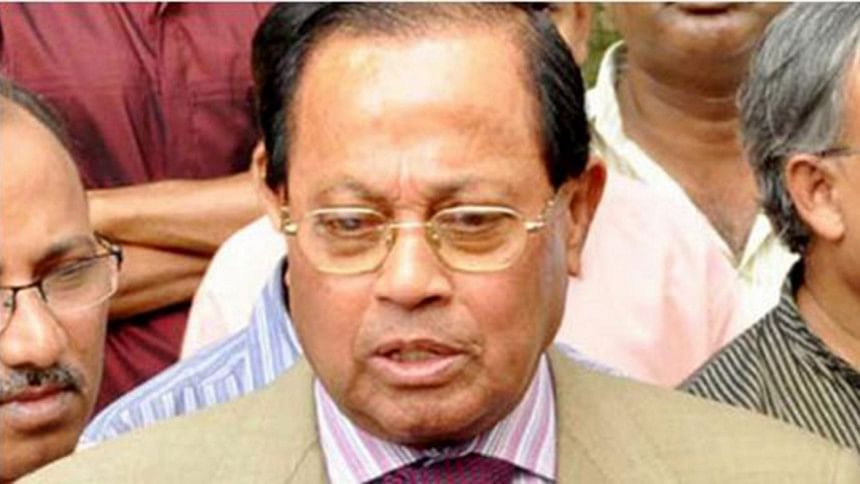 The High Court today stayed the trial proceedings against BNP leader Barrister Moudud Ahmed in seven vandalism and arson cases filed during the anti-government agitation enforced by the BNP-led alliance on different days in 2013.
The court also issued seven separate rules asking the government to explain why the trial proceedings of Moudud should not be scrapped.
The bench of Justice Miftah Uddin Choudhury and Justice Zafar Ahmed came up with these orders after hearing seven separate petitions filed by the accused BNP leader for scrapping the cases against him.
Deputy Attorney General Shaikh AKM Moniruzzaman Kabir told The Daily Star that the HC passed the stay orders on the ground that Moudud Ahmed was not present on the spots during these incidents.
The government will move separate appeals before the Appellate Division of the Supreme Court turn against the HC orders, he added.
Meanwhile yesterday, the same HC bench stayed the trial proceedings of a vandalism case filed in 2015 against BNP leader and Supreme Court Bar Association Secretary Barrister AM Mahbub Uddin Khokon. It also issued a rule to this effect.   
The cases were filed with Ramna and Paltan Police Stations.