Bangabandhu killing: Anisul for commission to find conspirators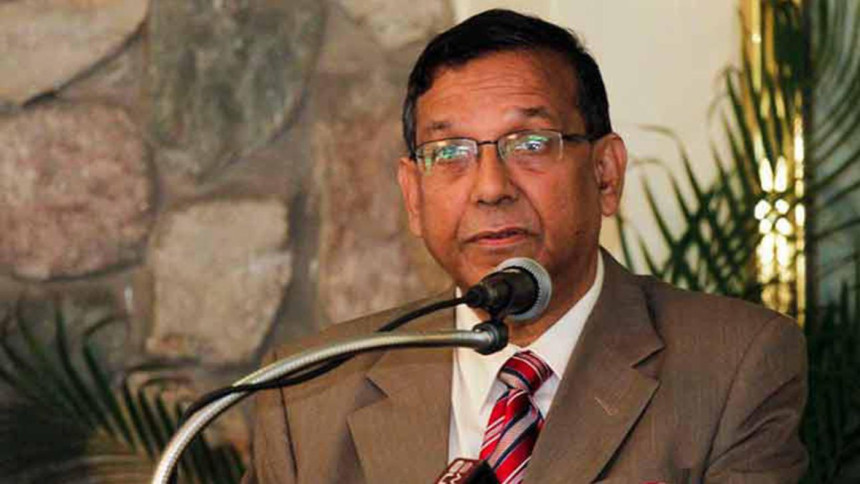 Bangladesh government should form a commission to find out the conspirators of Bangabandhu Sheikh Mujibur Rahman killing, Law Minister Anisul Huq said today.
"A commission should be formed to find out the conspirators behind the killing of Bangabandhu for the sake of country's history," he said while speaking as the chief guest at a voluntary blood donation programme in Dhaka.
The Attorney General's office organised the programme at the Supreme Court premises on the occasion of National Mourning Day.
The people who were directly involved in killing Bangabandhu have been tried and five of the killers have been executed, the minister said.
If Khandaker Mushtaque Ahmed and Mahbubul Alam Chashi, who were involved in the killing, are alive, they could be interrogated to know the reason and information about the killing, said Anisul Haq.
He said that if Khandaker Abdur Rashid, who along with five others is still hiding abroad, could be brought back to the country and by interrogating them information about the killing could be gathered.
The law minister said if the conspirators of Bangabandhu killing who is already dead then he cannot be tried as there is no provision under the Criminal Procedure Code of Criminal Procedure (CrPC) for the posthumous trial of the dead people.
The minister said the trial proceedings of August 21 grenade attack case are at the final stage.
He hoped that the verdict of the case will be delivered soon.