Baby born at flood shelter named 'Ashroy'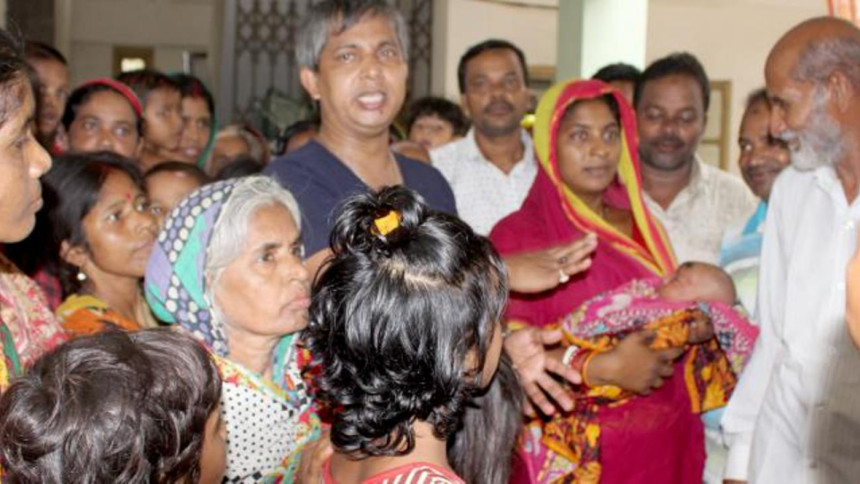 A newborn baby has been named "Ashroy" as he was born in a flood centre in Sarishabari municipality in Jamalpur yesterday.
The child's mother Tuni and her husband Rajon, 35, a cleaner, of Dhanata village took shelter at Sarishabari municipality along with their five family members and many other flood affected people yesterday morning, reports our Jamalpur correspondent.
Tuni gave birth to the baby boy around 3:00pm yesterday, Tuni's sister-in-law Basonti said.
Hearing the news, Sarishabari Municipality Mayor M Rukunuzaman visited the shelter today and named the newborn baby "Ashroy" (shelter).
"Tuni normally gave birth to the baby in a room. We are so much happy. We didn't have to face any problem for this," she said.    
Over 200 people took shelter there after many areas including Dhanata village went into the water as flood situating is worsening in Sarishabari upazila.