Another RU teacher receives death threat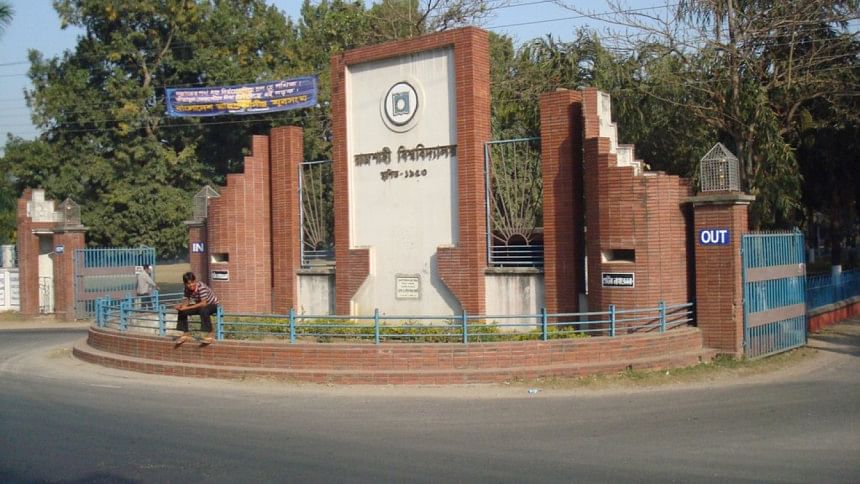 Sixteen days into the gruesome murder of Professor AFM Rezaul Karim Siddiquee, another Rajshahi University teacher received death threat today.
Mahbubul Alam Pradip, an assistant professor of public administration department, received a phone call from a number identified (+8177479) at 2:45pm, reports our RU correspondent.
ALSO READ: Motion Timeline: 29 killings in 4 years
Mahbubul said, "When I received the phone call, the caller said me, "It is the end of your life; you have exceeded your limit, just wait"."
"When I asked who he was he again echoed his words. And since then, the line was busy," he added.
ALSO READ: 'Pir' killed in Rajshahi
ALSO READ: Machetes strike again: This time, a tailor killed in Tangail
A general dairy was filed with Motihar Police Station this evening in this regard. The assistant professor sought security, said Humayun Kabir, officer-in-charge of the station.
Just yesterday, a 'Pir,' a practitioneer of sufism, was hacked to death in a style that bears the hallmark of previous murders of bloggers and secular activists.
The northern division has been plagued by at least 14 untoward incidents for the past seven months that relate to militancy and resulted in death of at least six people including a foreigner.
There have been attacks on temples of the Hindu minority, mosques belonging to Shia minority and murder attempts of Christian pastors and others.
Responsibility of all those attacks, bomb blasts and killings have been claimed by militants.