Abolish MCQ system in SSC exams: Educationists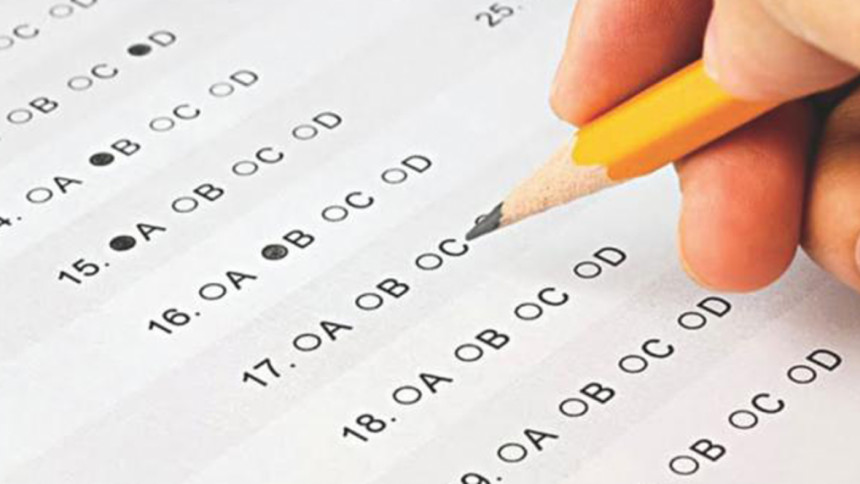 Prominent educationists today gave their opinions for abolishing the section of multiple-choice questions (MCQ) in all examinations in the secondary level.
Pointing out that many teachers do not have the capability of preparing creative question papers, the educationists suggested that the government needs to rethink about the system.
The educationists in a view-exchange meeting also suggested preparing a question bank so that question papers for the public examinations can be prepared from it.
The meeting was held on improvement of the quality of secondary level education at CIRDAP conference hall in Dhaka in presence of Education Minister Nurul Islam Nahid.
They recommended for a complete ban on notebooks and guidebooks, and making text books more attractive and simplified.
The MCQ system should be quashed as the students are getting no benefit from it, Prof Muhammed Zafar Iqbal said while addressing the meeting.
The standard of question papers in the public examinations is faulty and low quality, Iqbal said.
The minister at the meeting said his ministry will formulate its next course of action keeping the educationists' suggestions in mind.
Ten marks will be reduced from the MCQ question from next year, the minister informed the meeting.
Currently 40 marks are allocated for MCQs and the rest 60 marks for writing.
Responding to the proposal for a question bank, Nahid said the government already took decision to prepare questions using the bank.