69.60pc clear HSC, pass rate 8yr low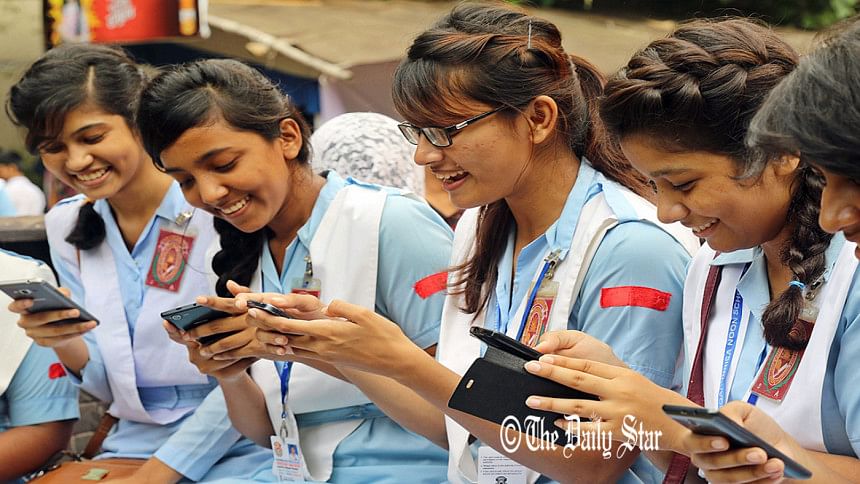 - 7,38,872 students pass
- 42,898 students get GPA 5
- Pass rate last year was 78.33 pc
Education Minister Nurul Islam Nahid announced the results for HSC and equivalent exams while handing over copy of the results to Prime Minister Sheikh Hasina this morning.
Students will get results from their centres, education board websites and cellphones through SMS shortly after a press conference at 1:00pm. The results will also be available on http://www.educationboardresults.gov.bd
A total of 10,61,614 students appeared for the Higher Secondary Certificate (HSC) tests this year, the education minister said at Gono Bhabhan after 10:00am.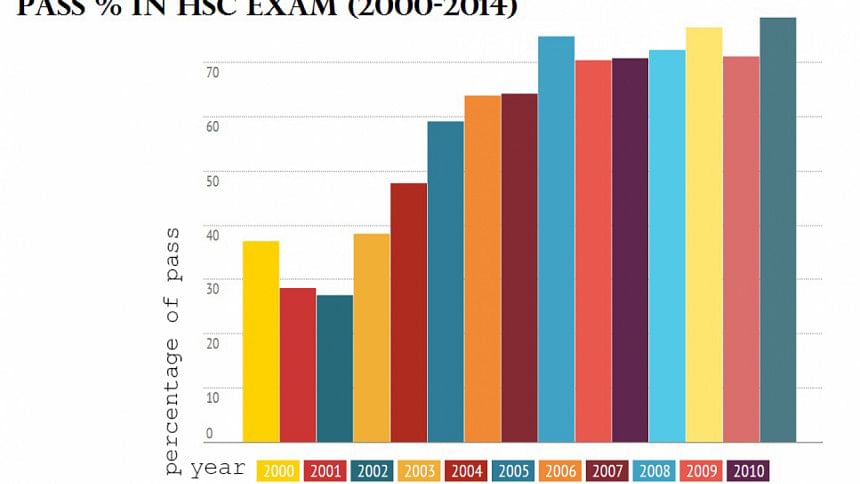 EIGHT YEAR LOW
In the eight general education board, a total of 65.84 percent of the students of HSC or equivalent exam secured pass marks. This figure is the lowest since 2008.
This year, girls shone brighter than boys. The pass rate for 4,97,662 girls appearing in HSC or equal tests was 70.23 percent while that for 5,65,952 boy candidates was 69.04 percent.
The first quarter of this year was riddled with the political situation – a nonstop blockade and hartal clamped by the BNP-led 20-party alliance. Also, allegations of question leaks were in purview.
Minister Nurul Islam Nahid blamed the BNP's agitation for the relative lower pass rate of HSC.
After receiving the copy of the results, Prime Minister Sheikh Hasina said that the pass rates would have been higher without the BNP's agitation.