600-acre farmland waterlogged
Crops rot as culvert closure blocks water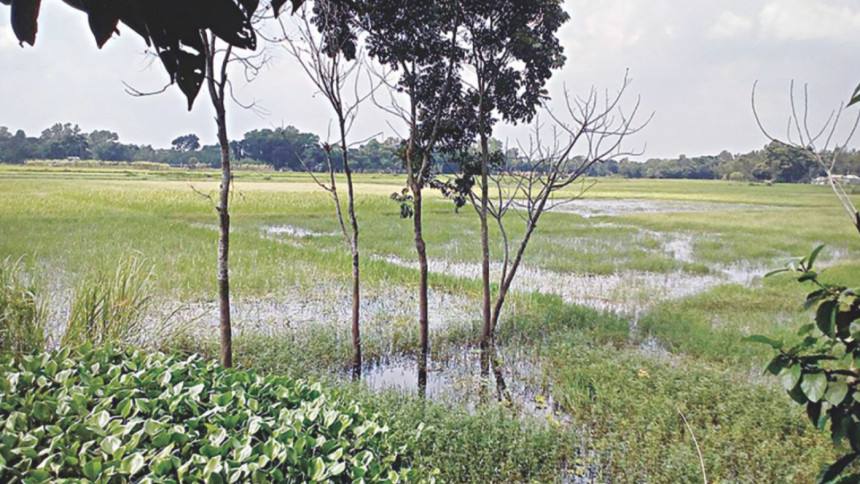 At this time of the year, farmer Munser Ali from Dighi union in Manikganj Sadar upazila usually spends about Tk 20,000 to grow Aman paddy on his seven bighas of land. He usually harvests around 280 kilograms of paddy for a profit in the vicinity of Tk 80,000.
This year it wasn't possible. Some influential local people blocked a culvert to protect a newly-constructed road last year, leaving more than 600 acres of land, including Munser Ali's, currently waterlogged. His crop rotted in the field.
By tradition three crops are grown by local farmers every year. Between February and June IRRI paddy dominates, followed by Aman paddy and jute from July to October. In the winter season varieties of vegetables, mustard, wheat and maize are favoured crops.
Since the culvert's closure only IRRI paddy has been viable, leaving many farmers facing severe economic hardship.
The affected farmers, comprising more than 300 families from ten villages, want the culvert re-opened as a matter of urgency. They are threatening to start a protest movement if their demand is unmet.
According to them, water drainage was disrupted last year when one end of the culvert was closed with concrete slabs in conjunction with the construction of an earthen road built with public funds by Garparpara union councillor Delwar Hossain. Since then other influential locals including one Dulal Pramanik have seized the opportunity to encroach on a four kilometre stretch of adjacent canal, constructing buildings there. The stagnant water build-up on the other side meanwhile, is an ideal mosquito breeding ground.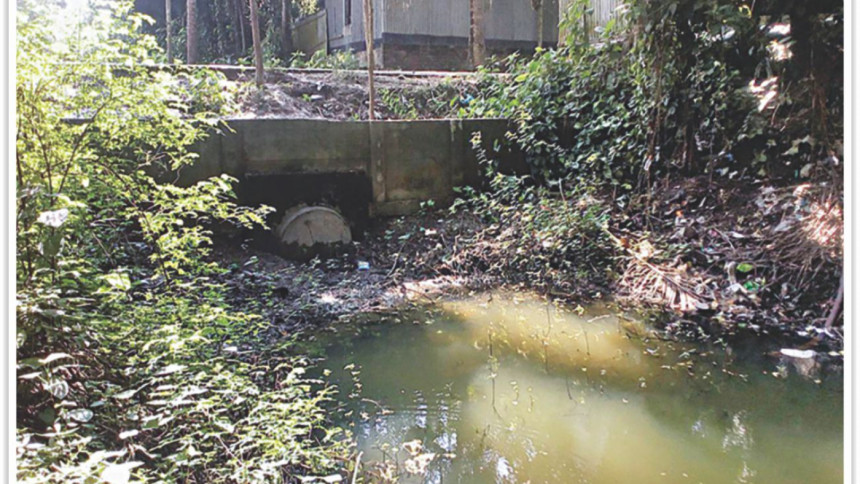 On 17 September 2017 Md Moazzem Khan, a farmer from Dautia village, complained to the deputy commissioner in Manikganj about the issue. Munser Ali raised the matter with the nirbahi officer of Manikganj Sadar upazila. As yet no remedial steps have been undertaken.
"I have assigned the matter to the assistant commissioner of land to investigate," says the deputy commissioner in Manikganj, Md Najmus Sadat Selim. "After the inquiry report is received we will take the necessary measures without delay."
Meanwhile the road builder Delwar Hossain says that the road was constructed according to public demand. Two of the alleged canal grabbers Dulal Pramanik and Jasim Uddin told The Daily Star that everyone fills canals to build houses; and that if others remove their buildings from canal land, they will too. The culvert was closed to protect the new road, they said.