54.7% urban women victims of violence in Bangladesh: Study
Bangladesh ranks 6th among 10 selected countries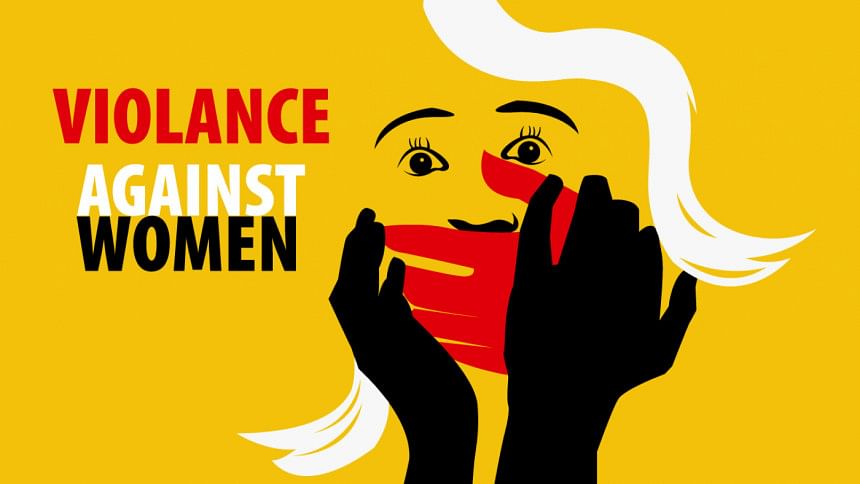 ​

57% women think cops don't take their complaints seriously
65% women think cops blame victim
49% women feel unsafe in public transports
ActionAid study conducted on 10 countries
A total of 54.7% women living in urban areas face violence in Bangladesh, ActionAid revealed in a study today. 
Moreover, 54.7% women face physical, psychological, financial and social violence including unwarranted touches from strangers, ActionAid Bangladesh Country Director Farah Kabir said while presenting the findings of the study at a launching programme in Dhaka.   
The research on violence against women in urban cities 'Whose City?' came up with the findings after conducting a survey on 1200 Bangladeshi women living in the seven divisional cities of the country.
57% women allege that their complaints are not taken seriously by the law enforcers, she said.
65% women think that the law enforcers are more prone to blaming the victims instead of the accused, she added.  
49% women feel unsafe in public transports and 48% claim to feel the same while availing public services including health services.
Bangladesh ranks 6th among 10 selected countries
The research was conducted on ten countries including Bangladesh.
Bangladesh stands at the sixth position with 39.32 points at grade C among the ten. Whereas, the war-torn Congo too occupied the same ranking.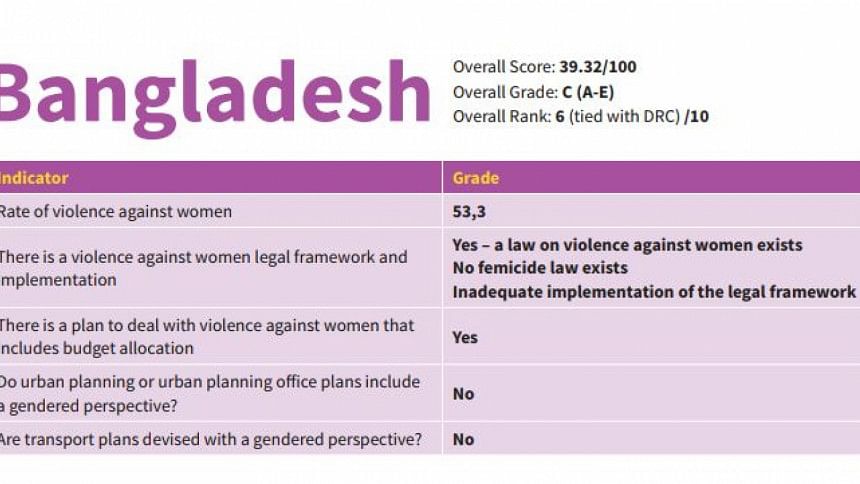 The countries surpassing Bangladesh in women safety and empowerment issues are Nepal, Nigeria, Jordan, Brazil and Zimbabwe.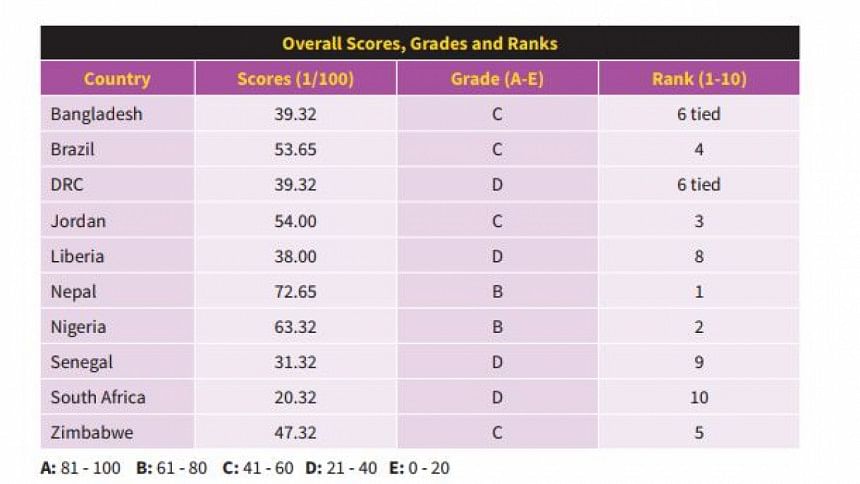 The research was conducted taking five indicators into consideration - violence against women, legal assistance to fight against violence, women friendliness in budget, women friendly urban cities, safety in public transports,
Among the five criteria, Bangladesh scored zero on two - women friendly urban cities and safety in public transports.