2 jailed for DU admission fraud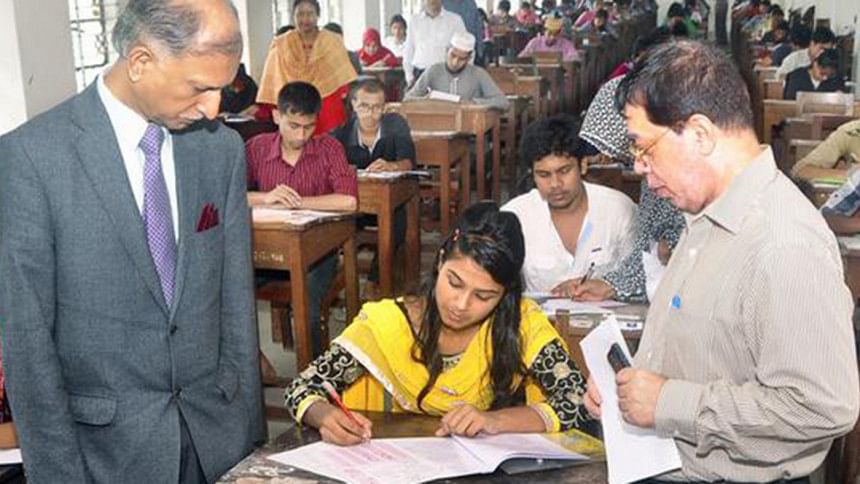 A mobile court today sentenced two students to one month's jail for their involvement in fraudulent activities during an admission test of the Dhaka University.
Earlier in the day, the law enforcers arrested Abdus Salam and Jubaidul Islam during the 'Gha' unit admission test and produced them before the mobile court.
Salam was caught at Sher-e-Bangla Government Girls' High School centre while he was using mobile phone to receive answers from outsiders during the admission test, acting proctor of DU MA Amzad told reporters.
Another candidate, Jubaidul Islam was detained from Motijheel Government Girls' High School over the same charges, he added.
"They have been kept at the DU proctor office and will be tried by the mobile court," he added.
The DU proctorial body also detained two former students of DU near the Central Shaheed Minar last night for their alleged involvement in cheating in the undergraduate entry tests of the university, he added.