3 UPDF men shot dead in Rangamati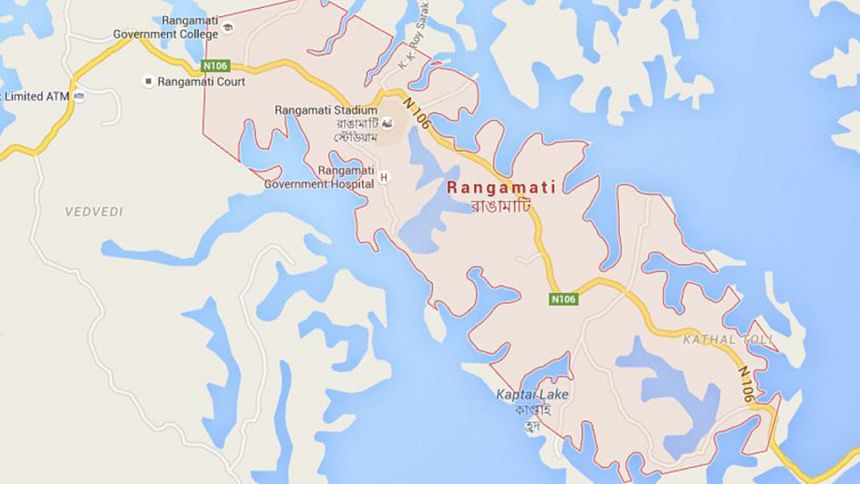 Unknown miscreants gunned down three members of United People's Democratic Front (UPDF) in Longodu upazila of Rangamati this morning.
The dead are Juddo Moni Chakma, Rupomoy Chakma and Shumon Chakma, reports a correspondent from Rangamati.
Locals said a group of UPDF men including Juddo Moni, Rupomoy and Shumon went to Bhaibonchhora for their organisational activities and stayed a party man's house there last night.
Around 7:00am today, a gang of miscreants cordoned off the house and sprayed bullets on them, leaving the three dead on the spot.
The miscreants also set the house alight before leaving the scene.
Niron Chakma, information secretary of UPDF central unit, blamed armed cadres of Shantu Larma-led Parbatya Chattagram Jana Sanghati Samiti (PCJSS) for the killings.
On the other hand, Sajeeb Chakma, assistant information and publicity secretary of the PCJSS central committee, denied any role of his party men in the murder.
Abul Kalam Azad, officer-in-charge of Longodu Police Station, confirmed the incident.