3 Bangladeshis taken to Djibouti from Yemen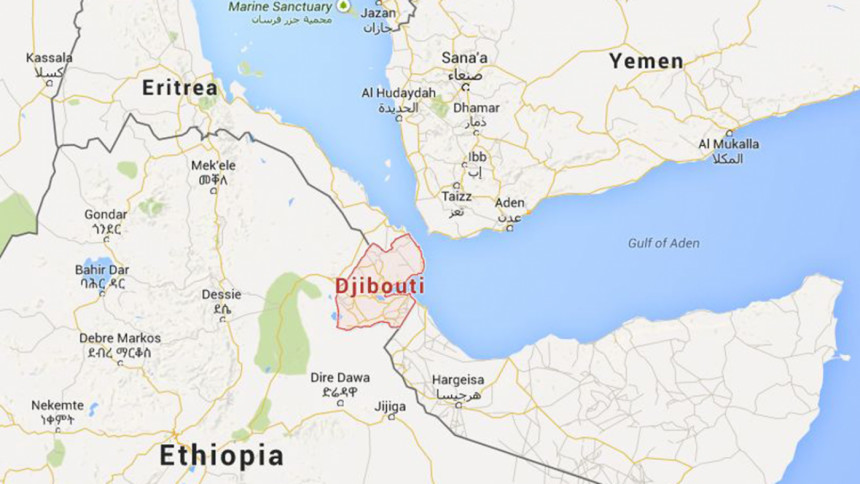 Three Bangladeshi expatriates who were stranded in war-torn Yemen reached Djibouti from Aden yesterday by an Indian ship, a foreign ministry official said today.
Their identities could not be confirmed but there are about 80 to 90 more stranded Bangladeshis waiting to be rescued from the country.
"We got information that three of our people reached Djibouti from Aden yesterday (Saturday) by an Indian ship. They will return to Bangladesh soon," BM Zamal Hossain, director (MRP & Consular) of the foreign ministry, told The Daily Star.
Meantime, Bangladesh government will send a Navy ship, that is currently stationed in Lebanon, to rescue the Bangladeshis from Aden and take them to Djibouti, he added.
"Indian ships cannot help us repatriate our people quickly because of the large number of the Indians in Aden. So, we have decided to send our Navy ship," Zamal said.
Replying to a query in this regard, Zamal said the Bangladesh Navy ship might arrive in Aden seaport by seven days. "Around 80 to 90 Bangladeshis are now staying in Aden."
Meanwhile, Maj Gen Mohammad Ashab Uddin, Bangladesh ambassador in Kuwait, said they would be able to repatriate the Bangladeshis from Sana through air.
"We have a plan to evacuate around 250 to 300 Bangladeshis from Sana by a Biman Bangladesh flight soon. It will be possible after getting permission from Saudi Arabia," he told The Daily Star over phone.