3 Bagerhat 'war criminals' verdict any day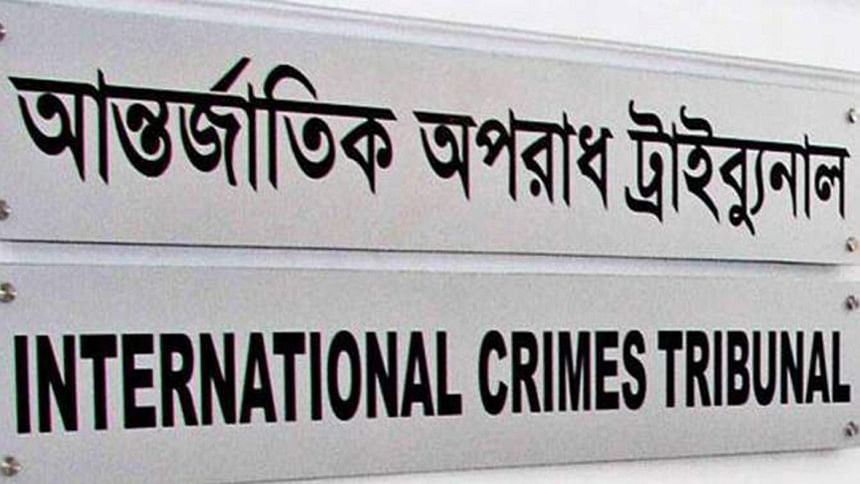 A tribunal in Dhaka today concluded hearing arguments in a case against three alleged war criminals of Bagerhat and will deliver its verdict any day.
Sheikh Sirajul Haque alias Siraj Master, 73, Khan Akram Hossain, 62, and Abdul Latif Talukder, 69, faces seven charges for their alleged involvement in crimes against humanity in Bagerhat during the Liberation War in 1971.
The International Crimes Tribunal-1 led by its chairman Justice M Enayetur Rahim kept the case CAV [Curia Advisari Vult, a Latin legal term meaning verdict could be delivered anytime] after concluding hearing the closing arguments placed by both the prosecution and defence lawyers.
The ICT-1 indicted the three war crimes accused on November 5 last year.
Among the seven charges, four have been brought against Sirajul alone for the killing of more than 600 people, two against all of them for the killing of 47 people and one against Khan Akram and Abdul Latif for killing a person.
 CHARGES
According to the indictment order, Sirajul on May 13, 1971, was involved in the killing of 40 to 50 Hindus at Ranjitpur in the district. Their houses were also plundered.
On May 21, 1971, an armed group killed around 600 to 700 Hindus when several thousand Hindu men gathered at Kali Mandir in Dakra of Rampal of the district in order to go to refugee camps in India. Sirajul was involved in that killing.
Nineteen civilians of Besorgati and Kandapara under Bagerhat Sadar Police Station were detained, tortured and killed on June 18, 1971. Sirajul is found to have been involved in the killings, the probe report reads.
Sirajul took part in the killing of seven persons and looting 50 houses of Chulkathi village and.
The trio attacked civilians at Shakharikathi Haat under Kochua Police Station and killed 42 people on November 5, 1971, the indictment order said.
The three war crimes accused killed five persons of different villages of Kachua on November 22, 1971.
Khan Akram and Abdul Latif detained freedom fighter Fazlur Rahman of Teligati village and killed him on December 13, 1971. Sixty-eight persons are made witnesses in the case.