3 'Ansar al-Islam militants' held in Rajshahi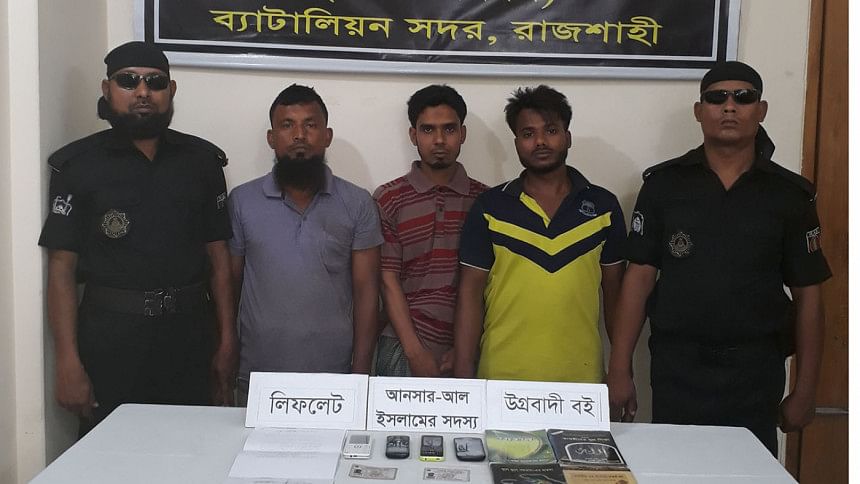 Rapid Action Battalion today claimed to have arrested three members of banned militant outfit Ansar al-Islam in Puthia upazila of Rajshahi.
Rab members arrested Raju Ahmed, 24, of Jamira village this morning, reports our Rajshahi correspondent quoting Major Ashraful Islam of Rab-5.
Based on his statement, they conducted a raid the village and arrested Farhad Hossain, 30, and Jahangir Alam, 36, the Rab official said.
The arrestees confessed to their involvement with the Ansar al-Islam, said Major Ashraful Islam.
Rab members seized three books on jihad and five leaflets from their possession.