2 bodies of Sylhet twin blasts victims handed over to family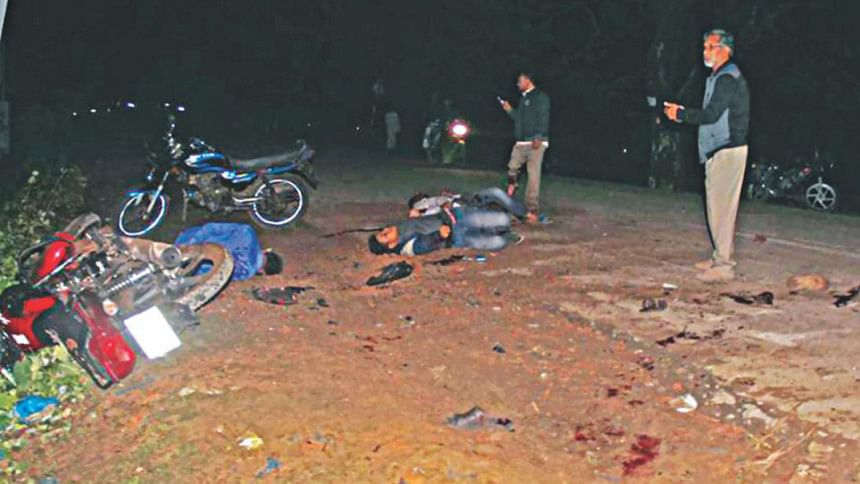 Police today handed over the bodies of two people who were killed in the twin bomb blasts near a militant den in Sylhet.
Bodies of Khadem Shah and Shahidul Islam -- who were killed in the first of the twin blasts near Atia Mahal where the raid is going on -- have been handed over to their respective families around 2:00pm, reports our correspondent quoting Fazlur Rahman, a sub-inspector of Moglabazar Police Station.
Earlier yesterday, police kept the bodies of Shahidul and Khadem at the morgue, saying they were collecting information on them.
Six people including two police officials were killed and at least 40 were injured in the two separate blasts on March 25 evening.