2 Bangladeshis killed in US road crash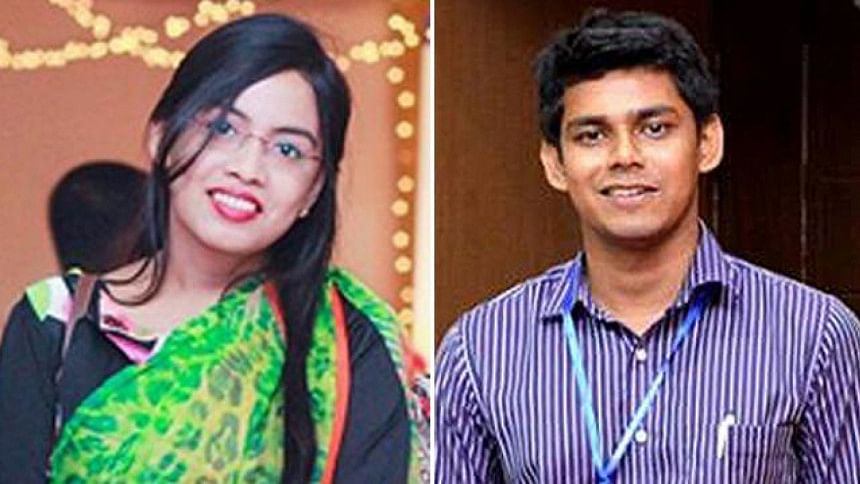 Two Bangladeshi youths were killed and another was critically injured in a road accident in Georgia State of USA on Monday.
The deceased are Imtiaz Ikram Ali, 26, and Prachita Dutta Tumpa, 25, PHD students at Charlotte University, North Carolina, according to Bangla daily Prothom Alo.
Injured Farzana Sultana Tushi, also a student of Charlotte University, was admitted to Georgia Hospital.
The accident took place around 8:00 pm (local time) at Wilkinson County, Bangla Daily Prothom Alo reports quoting Georgia State Patrol Police.



Tushi along with Imtiaz Ikram and Tumpa was travelling to her sister's house in Florida from North Carolina after hearing the death news of her father, who died two days back, the report says quoting common friends.