'Terror financing': Pak diplomat withdrawn from Bangladesh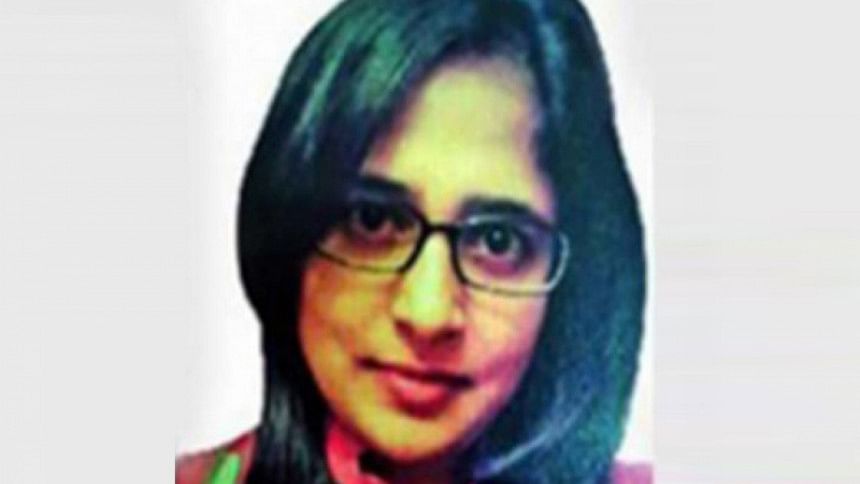 Pakistan has withdrawn a female diplomat from its high commission in Dhaka following allegations of financing terrorist activities in Bangladesh.
The step came two days after the Bangladesh government asked Pakistan informally to withdraw the diplomat.
Farina Arshad, second secretary (political) at the Pakistan High Commission in Bangladesh, was withdrawn today, a highly-placed source at the foreign ministry, confirmed The Daily Star.
The Bangladesh authorities made the move after an arrested militant confessed his link with the envoy before a Dhaka court two weeks ago.
Jama'atul Mujahideen Bangladesh (JMB) operative Idris Sheikh was arrested on November 29 in the capital and he made the confessional statement on December 6.
According to a top Detective Branch (DB) official investigating the case, Idris in the statement said he got a ride from the diplomat in her car from Baitul Mukarram to Fakirapool and received Tk 30,000 from her.
Idris had conversations with the diplomat several times over mobile phone between June and July this year.
Asked, the DB official said Idris did not disclose the details of his dealings with her and why she gave him the money.
At one point in their "dealings" the diplomat asked Idris to meet her at Uttara. But, on Idris' request she met him in Motijheel area where he had his business, the official said.
The official quoting Idris' statement said he got acquainted to Pakistani citizen Kamal, who identified himself as an ISI agent, through one Babul, who had settled in Pakistan. When Kamal left Bangladesh in 2012, he gave Idris a mobile phone number saying that the owner of the number would look after all his business dealings with Babul.
When Idris called, he learnt the number belonged to the diplomat.
In January this year, Mazhar Khan, a Pakistani official working at the Dhaka mission, was expelled after Bangladesh intelligence accused him of funding Islamist radicals and peddling fake currency.
IDRIS
Monirul Islam, DB joint commissioner, earlier said Idris had been spying in Bangladesh for a foreign intelligence agency for years.
Idris used to maintain communication with an official of the agency with a "spy mobile phone", Monir told a press briefing following the arrest of four JMB operatives, including Idris.
Idris and arrestees Mogbul Sharif, Md Salam and Mostafa Zaman – all Bangladeshis – had been visiting and staying in Pakistan for years.
Detectives claimed that they recovered the so-called spy mobile phone and four other mobile phones, three Bangladeshi passports, copies of visas and currencies of some countries.
Of the four, Idris and Sharif got Pakistani citizenship during their stay in Pakistan in 1990 and 1989 respectively.
The DB official claimed that Idris went to Pakistan from Bangladesh in 1985 through India and got the citizenship marrying a Pakistani woman.
He participated in the 2002 Pakistan general election as a candidate under Pak Muslim Alliance party but was defeated. He then returned to Bangladesh in 2007 and joined JMB.
"In only the last two years, he [Idris] made 48 trips to Pakistan," Monirul said.