'Robber' killed, 5 hurt in Satkhira 'gunfight'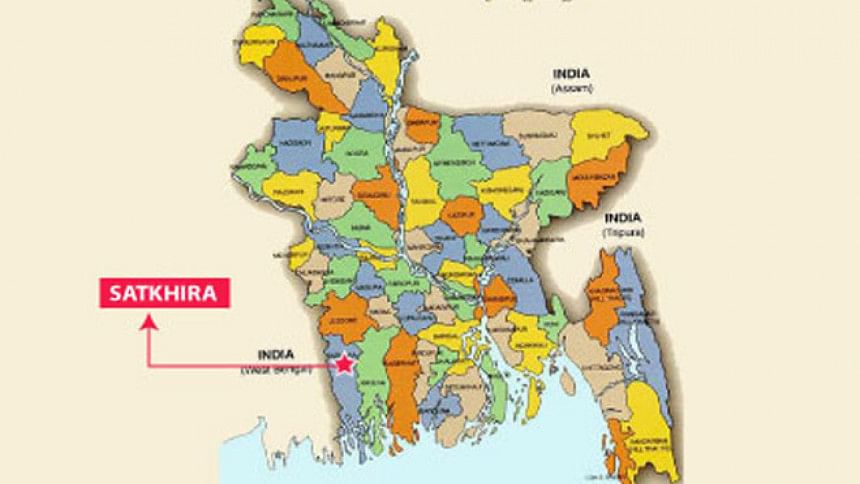 An alleged robber was killed and five others including two policemen were injured in a "gunfight" in Tala upazila of Satkhira early today.
The deceased was identified as Abu Sayeed, 35, from Keshabpur upazila of Jessore, reports our Satkhira correspondent quoting a police statement.
Acting on a tip-off that a group of robbers were preparing for a heist, Patkelghata police and detectives jointly raided Kapasdanga area around 3:30am.
When police confronted, the "robbers" opened gunfire and blasted crude bombs. Two policemen were injured at scene. The "gunfight" continued for 15 minutes.
After the battle subsided, the bullet-hit body of Abu Sayeed was found at scene. He was said to have been accused in at least 11 cases including those of murder and robbery.
Seven of his accomplices were arrested, three of whom were in injured condition. Two firearms, two bullets and sharp weapons were recovered from the spot.
Three of the arrestees shot were Arifuzzaman aleas Anu, 20, Tariqul Islam Gazi, 21, and Subel Khan, 22. Four others arrested were Abul Kashem, 30, Sumon Islam, 28, Nazrul Islam, 36, and Rabiul Islam, 18.