'No bar to lodge case on torturer cop now'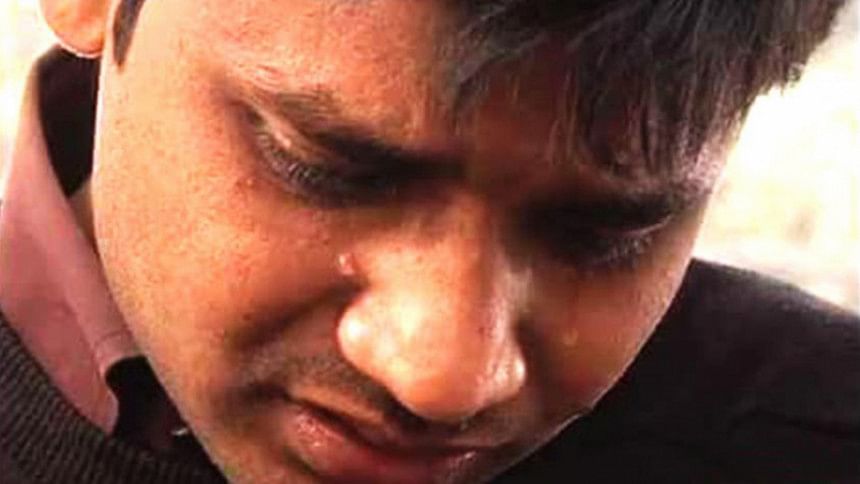 There is no legal bar now to file a case over the incident of police torture on a Bangladesh Bank official, Barrister Mahbub Uddin Khokon said today.
The Supreme Court Chamber Judge's order that stayed the case filing over this incident became ineffective as the tenure of his order expired after January 25, he said.
Khokon, who is the lawyer for three people whose writ petition has prompted the HC order, said this at a press briefing at the media centre at the Supreme Court Bar Association.
Bangladesh Bank official Golam Rabby was tortured by suspended Mohammadpur policeman Masud who threatened to kill if Rabby failed to pay a Tk 5 lakh bribe.
The HC on January 18, in response to a writ, directed the officer-in-charge of Mohammadpur Police Station to record the allegations of Golam Rabby as a first information report (FIR).
The SC Chamber Judge on January 21 stayed the HC order in response to a petition filed by the government that sought a stay on the HC order.
He had stayed the case filing and placed it for a full bench hearing on January 25.
The government petition was not heard by the full bench of the apex court as the petition was not included in the hearing list, lawyer Khokon said.
He hopped the police will record the allegations of Golam Rabby as an FIR considering that the HC order has become effective after the tenure of SC Chamber Judge's order expired.