'G2G Plus': Bangladesh hopes to send 15 lakh workers to Malaysia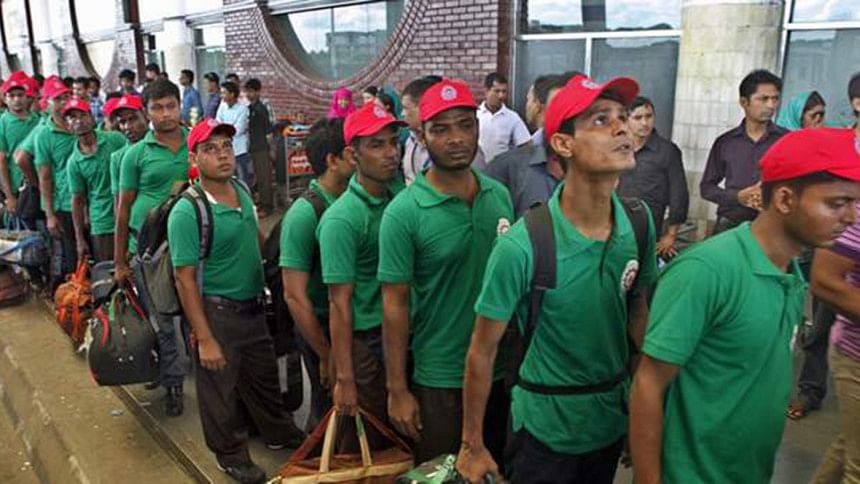 The cabinet today okayed a draft deal for 'G2G Plus' that will allow private firms to send workers to Malaysia through government arrangement.
Government hopes of sending 15 lakh Bangladeshi workers to Malaysia under this deal for the next three years, Cabinet Secretary Md Shafiul Alam briefed reporters.
In addition, the expatriation cost for each will be Tk 37,000 at maximum. Employers will bear the full cost for expatriation. Hopes are on to implement the deal within a month.
The new deal will recognise Bangladesh as a "source country," the cabinet secretary said. "Before, Bangladeshis could only work in plantation sector in Malaysia. But after this recognition, they can work for the service, manufacturing and construction sector."
The new deal will declare the previous agreements of 2012 and 2014 void, he said. "According to the new deal, women workers can also go to Malaysia."
Also, the draft of Bangladesh Shipping Corporation Act, 2016 was placed before the cabinet for approval in principles. But, it was sent back for further scrutiny.
The decisions were taken in today's regular cabinet meeting chaired by Prime Minister Sheikh Hasina.