Coronavirus suspicion: Belarus national working at Rooppur Nuclear Power Plant sent to Dhaka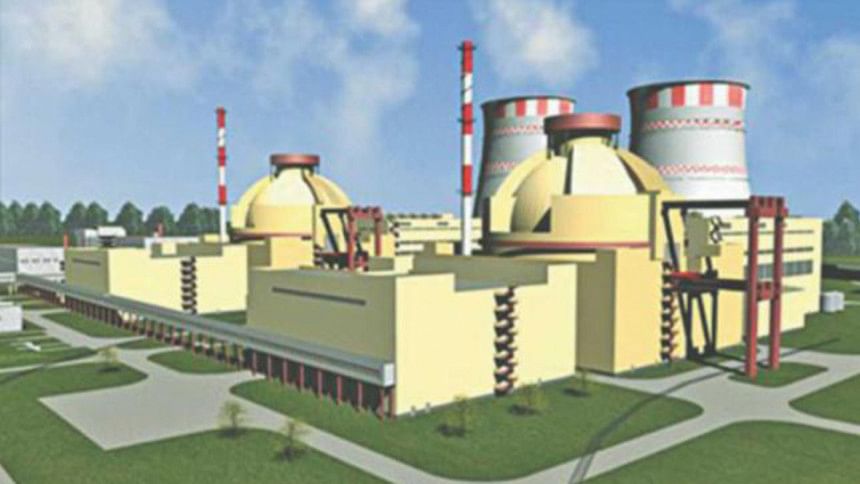 A citizen of Belarus working at the Rooppur Nuclear Power Plant in Pabna was sent to Dhaka for tests on suspicion of coronavirus infection last night.
The 37-year-old has been suffering from sore throat, cough and fever for the last few days, our Pabna correspondent reports quoting a doctor at Ishwardi Upazila Health Complex .
The house, where the person lived with 22 other foreigners, has been locked down today, said Dr AFM Asma, health and family planning officer of Ishwardi.
"They will have to stay at home until we get the test result," she added.
Food and other necessaries will be provided through officials and security guards, Bahauddin Faruki, officer-in-charge (OC) of Ishwardi Police Station said.
The Belarus citizen came to Bangladesh in September last year and tried to go back to his country this month but was returned from Dhaka due to suspicion of flight, the OC said.
Over 2,000 foreigners -- from Russia, Belarus and other countries -- are working in Rooppur Nuclear Power Plant, staying in different areas under Ishwardi upazila.
Many of them have travelled recently.
Among them, 177 workers are in home quarantine but the Belarus national was not included in the list, said Dr Asma.