Coronavirus response: TIB demands accountability in public procurement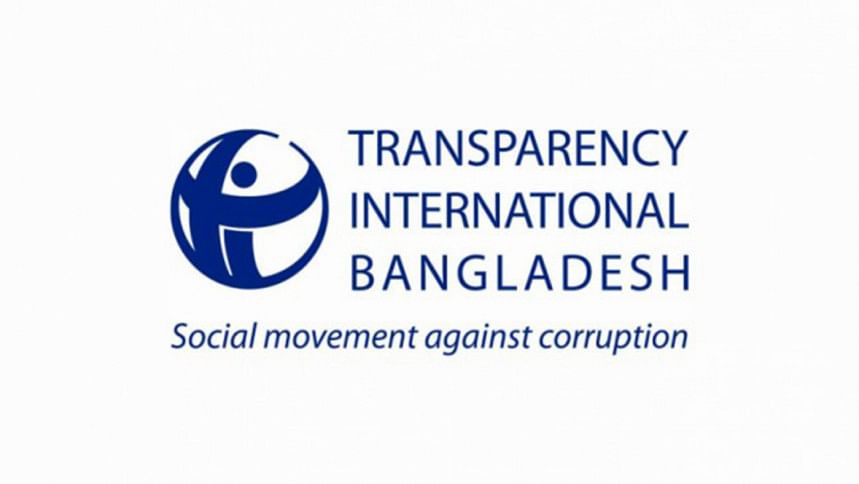 Transparency International Bangladesh (TIB) has demanded that the authorities take measures to ensure accountability in public procurement amid the ongoing coronavirus crisis.
"Although public procurement may genuinely need to be fast-tracked in this extraordinary situation, all measures must be taken to ensure accountability," it said in a statement issued today.
TIB also called for strict and unbiased enforcement of Prime Minister Sheikh Hasina's pledge saying she won't tolerate any irregularity in government response to the coronavirus crisis.
It now remains in the hands of the premier's party leaders, activists and beneficiaries at all levels, administration, law-enforcement agencies including the police to enforce her pledge, the anti-corruption watchdog said.
It also asked the government to make sure the supply chain of food and other essentials remains intact.
Referring to a TIB statement on coronavirus situation issued on March 28, Dr Iftekharuzzaman, executive director of TIB, said "As much as the Prime Minister's pledge is encouraging, it is now incumbent upon her party leaders, activists, supporters and beneficiaries to effectively enforce it. People would expect them not only to be respectful to her pledge, but also refrain from taking advantage of this extraordinary national crisis for involving in illicit practices for political mileage, corruption, abuse, misappropriation and extortion."
Referring to the good examples in Shibchar of Madaripur and Bahubol of Habiganj set by the prompt action taken against perpetrators of misappropriation of government supplied low-price rice and edible oil, Dr Iftekharuzzaman said, "although those involved were locally influential for links with ruling party or otherwise, the rigour with which the relevant administration officials and police acted has encouraged us."
"But on the other hand, credible complaint has been reported that some members of the police misappropriated money from cash boxes of some shops in Sitakundu in the pretext that the shops were kept open," he said.
"We want to consider this Sitakundu incident as an isolated one and hope that the Shibchar and Bahubol examples will be the model to follow by everyone in administration and law enforcement across the country. In case of any deviation, exemplary disciplinary actions must be ensured," the TIB executive director also said.