WHO gives emergency approval to Sinopharm, first Chinese Covid-19 vaccine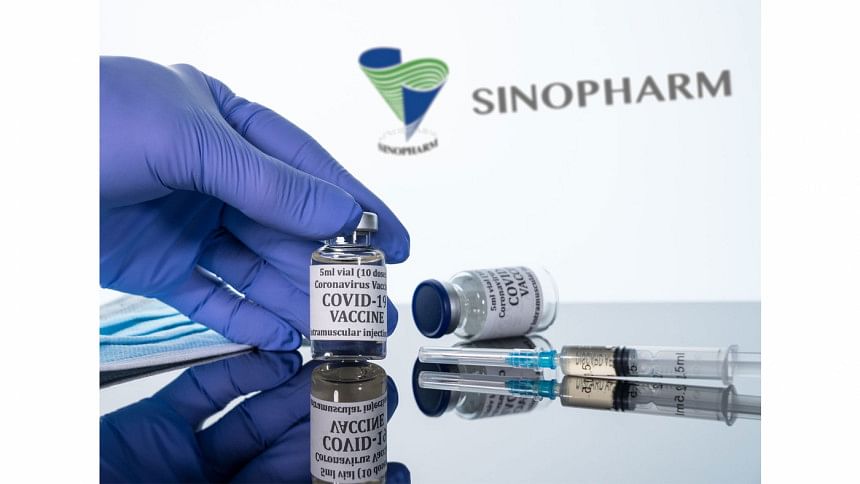 The World Health Organization announced on Friday it had approved a Covid-19 vaccine from China's state-owned drugmaker Sinopharm for emergency use, reports Reuters.
The vaccine, one of two main Chinese shots that collectively have already been given to hundreds of millions of people in China and abroad, becomes the first Covid-19 shot developed by a non-Western country to win the WHO's backing.
It is also the first time the WHO has given emergency use approval to any Chinese vaccine for any infectious disease.
A WHO emergency listing is a signal to national regulators on a product's safety and efficacy, and would allow the shot to be included in COVAX, the global programme to provide vaccines mainly for poor countries.
The WHO has previously given emergency approval to Covid-19 vaccines developed by Pfizer-BioNTech, AstraZeneca, Johnson & Johnson, and, last week, Moderna, added Reuters.  
On April 29, the Bangladesh government issued emergency use approval for the Sinopharm vaccine.
The decision was taken after India stopped export of the AstraZeneca vaccine doses, produced by Serum Institute of India, and Bangladesh had stopped administering the first doses since April 26.
As per an agreement, Bangladesh was supposed to receive three crore shots in six months. Serum delivered the first 50 lakh doses in January, but shipped only 20 lakh in February. No shipment has been made since.
Read More: Vaccines from Other Sources: Stock depleting, but no deal yet