A mission to save the hardest hit citizens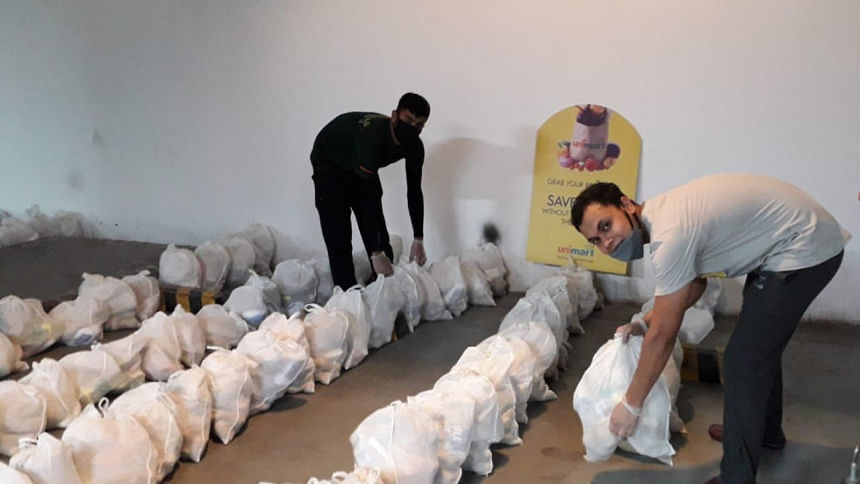 We are all affected due to coronovirus, the pandemic that's changing history. While the government bodies and private organisations are encouraging citizens to stay home to avoid the proliferation of this deadly disease, it is tough for lower income groups to sustain.
Starting from rickshaw-pullers to street vendors, a large number of people are taking a major blow to their livelihoods as city streets are deserted.
To support them, The Daily Star, Sheba.xyz and Samakal have launched an initiative, "Mission Save Bangladesh".
Mission Save Bangladesh aims to provide groceries to underprivileged communities, provide financial support for small businesses, and deliver community-based support (such as disinfecting homes, distributing required materials, etc.).
Over the last two days, over 600 marginalised families have received support as they were given groceries for 10 days. By tomorrow the platform is expected to save for 700 families. The items include rice, oil, salt, soap, and several other necessary things to ensure their livelihood. Also, the volunteers of this initiative have visited public places to disinfect them, like Gulshan DCC Market, Mohakhali, etc.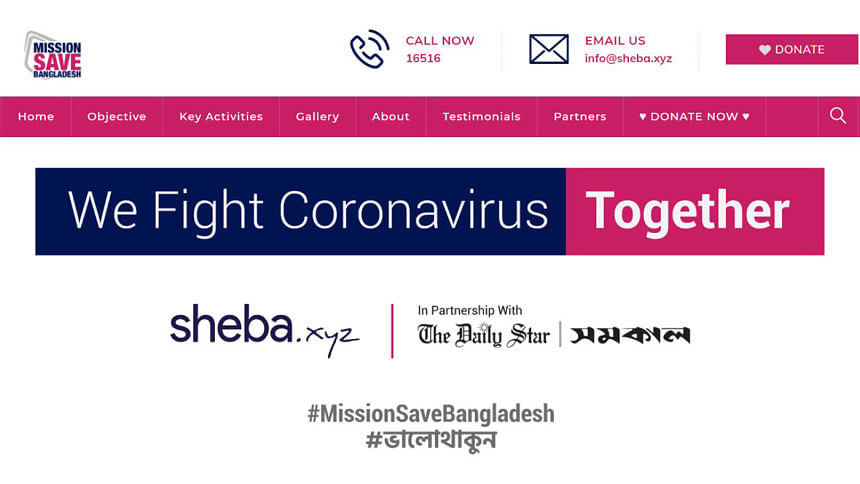 A lot of brands have supported this initiative both financially and strategically, and the list includes IPDC Finance , Shwapno, Arla Foods, Dabur Bangladesh, Nijer Bolar Moto Ekta Golpo, CNI, Safe Hands, JCI Dhaka North, Kormo, SSL Commerz, Mirpur DOHS Parishad, Gulshan Society, ADA, Pathao, Torun Digital and so on. The platform has raised Tk 27,03,559 for this noble cause.
The organisers are encouraging everyone to contribute to this initiative to expand the number of families that could receive support to more than 5,000 over the next few days, and eventually increasing the number even higher.
To know more about the initiative or to get involved, visit the Mission Save Bangladesh website. Mission Save Bangladesh website.