Govt approves proposal of producing Russian, Chinese Covid-19 vaccines in Bangladesh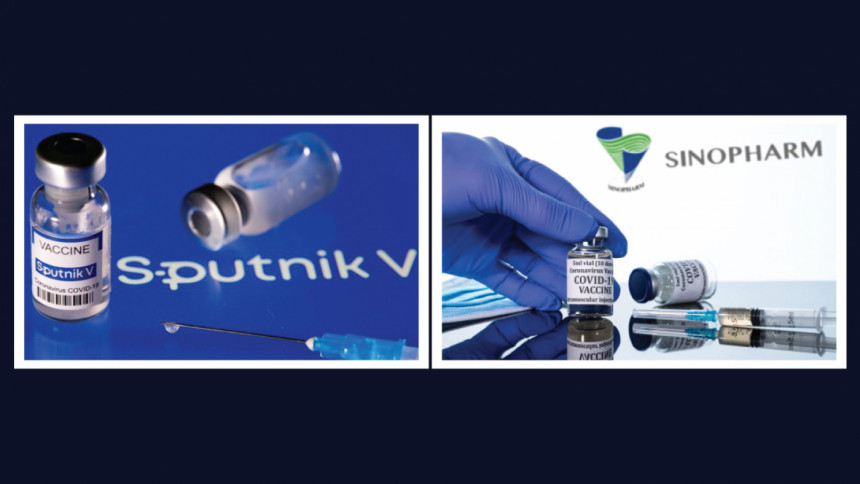 The government has taken the initiative to produce Chinese and Russian Covid-19 vaccines through local companies in Bangladesh.
Cabinet Committee on Economic Affairs today approved a proposal to produce the vaccines -- Russia's Sputnik V and China's Sinopharm -- in Bangladesh.
Cabinet Division Additional Secretary Shahida Akhter confirmed the development to reporters after a meeting held virtually.
The secretary also said that several Bangladeshi pharmaceutical companies have the capability to produce the Russian and Chinese Covid-19 vaccines.
But Shahida did not mention the names of the companies.
After the meeting, Finance Minister AHM Mustafa Kamal said, "We have to consider alternative sources. It doesn't mean that the first source has been cancelled. We are still pursuing the first source (India's Serum Institute) and also, a discussion is on about Russian and Chinese vaccines as alternatives."