China annoyed that price of Sinopharm was publicised by Bangladesh: Foreign Minister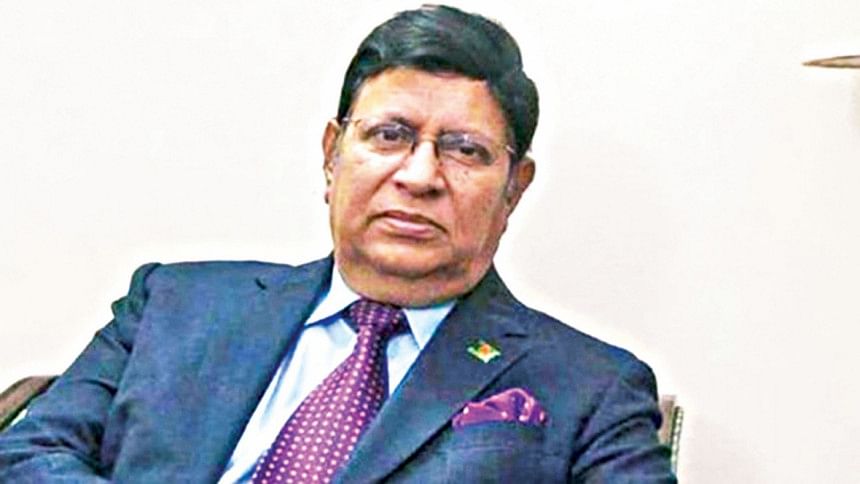 Foreign Minister AK Abdul Momen has said China is a little upset that the procurement price of Sinopharm vaccine was made public in Bangladesh.
China and Bangladesh signed an agreement whereby it was guaranteed that the procurement price would not be disclosed.
"We express sorrow to the Chinese ambassador for the incident," the foreign minister said while giving an interview on private television Channel24 yesterday.
Bangladesh's position has deteriorated to a large extent due to the incident, he said.
He added that the government will not be able to purchase the vaccine at the same price in future.
"We have to purchase vaccines at the price they sell to other countries," the minister said, adding that that price could be double or triple.
On May 27, the cabinet meeting approved the proposal of procuring 1.5 crore doses of Sinopharm vaccine from China. An official of the cabinet division at a briefing told journalists that the government is going to procure each dose at $10.
After the news was published on different media outlets, the official of the ministry said the price has not been approved yet.
Later, Professor Abul Bashar Mohammad Khurshid Alam, director general of Directorate General of Health Services (DGHS), said they have sent a letter to the Chinese Embassy where they expressed regret over the matter.
Prof Khurshid told Channel24, "We did not disclose the price of the vaccine willingly. But, it was somehow disclosed. We have sent them a letter. They are yet to give any reaction."
The DG said China has sold each dose of vaccine to Sri Lanka for $14 and $17 to Indonesia.
After learning of the price Sinopharm charged Bangladesh, those countries put pressure on China to sell the vaccines at the same rate, added the DG.
Despite repeated attempts, The Daily Star could not reach Foreign Minister Ak Abul Momen for his comment in this regard.