'Messi surprises us day by day'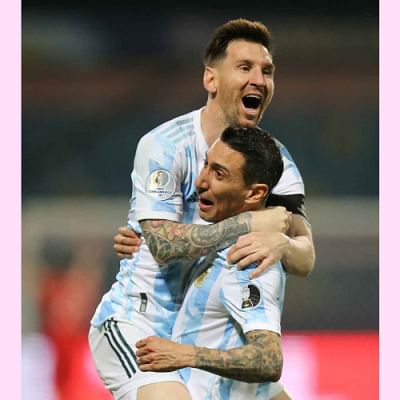 Lionel Messi scored one goal and created two others as Argentina beat Ecuador 3-0 in Goiania on Saturday to reach the Copa America semi-finals.
In last four match, the 14-time winners will play Colombia, who beat Uruguay on penalties earlier in the day.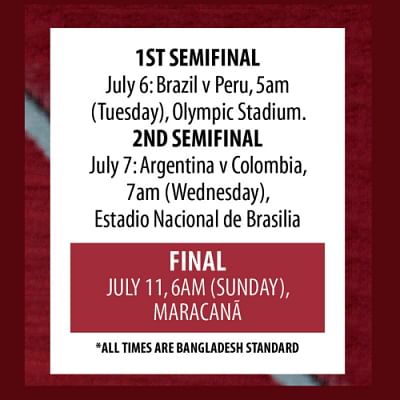 Messi teed up goals for Rodrigo De Paul and Lautaro Martinez before firing home an injury time free-kick to cap a stunning individual performance.
The scoreline was harsh on Ecuador, who ended the game with 10 men after Pedro Hicapie's dismissal but had been competitive throughout. "The truth is it was a very tough match. We knew the difficulty of playing Ecuador, who work hard with players who are fast, physically strong, young," said Messi.
"It was a battle until we managed the (second) goal."
Argentina head coach Lionel Scaloni has hailed Messi as "the best player of all time" after he match.
"Leo's game, I honestly don't know if he's going to get tired of being praised every day," Scaloni said at the post-game media conference. "The best thing that can happen for us football lovers is that the stars play until any age they can and we enjoy it.
"Messi is enjoyed even by opponents when they play against him. We are talking about the best player of all time. "It is difficult for a player to be at his level. Neymar may at some point be a similar player but because of what he has done, is doing and will continue to do, we must remember him for who he is."
"Messi surprises us day by day, he gets stronger and stronger and infects us all," said forward Nicolas Gonzalez. "He gives us confidence and joy. You have to continue down this path and enjoy it."
Inter forward Lautaro Martinez added: "We all follow Messi's leadership. Today we saw again how he makes a difference and we are all accompanying him."
Scaloni was content with an emphatic result. "Whoever believes that you can win every game 3-0 easily is wrong especially in this Copa America, which has conditions that are very different," he said.
"I don't know if it's the best moment for the team. I want to emphasize that in this Copa America any of these teams could push any team in the world," he said.