[Watch] Banani fire: Panicked men, women climb down from high-rise building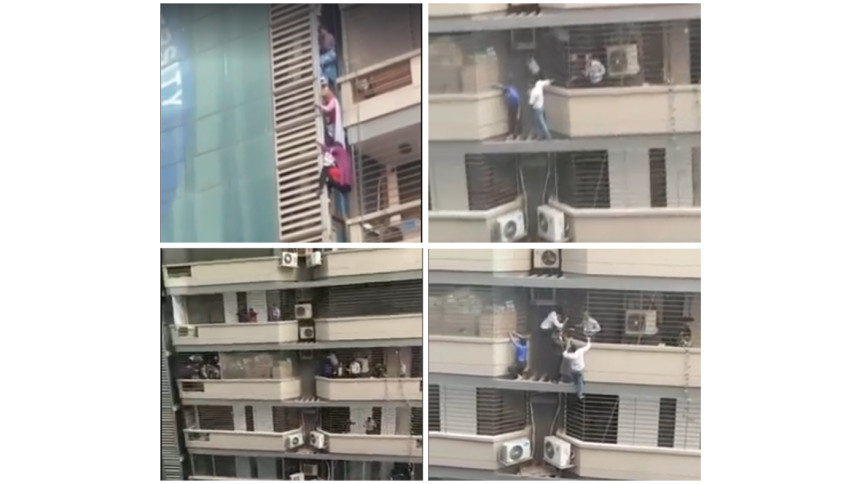 Immediately after today's fire incident in a building in Dhaka's Banani, chilling videos were posted on Facebook showing men and women climbing down from the upper floors to safety.    
The 19-storey building caught fire around 2:40pm. Although the firefighters rushed to the spot and doused the fire in 25 minutes, the inhabitants of the building had an excruciating time as they desperately tried their best to save themselves.
In several of the videos posted on the popular social media platform, people are seen risking their lives as they were trying to leave the high-rise building after the fire broke out.
Irrespective of gender and age, they are seen climbing down the building clutching the corners and folds of the outer walls to escape the fire.
Many people who could not get out of the building are seen gathered on the verandas of several floors.
Hundreds of people on the road beside the building were just helplessly witnessing it all.
The person taking the video could do nothing but cry and pray to god for their safety.
Luckily, all of those who dared to climb down the building managed to get back to safety in the end.