Tonu murder: HC drops writ seeking judicial probe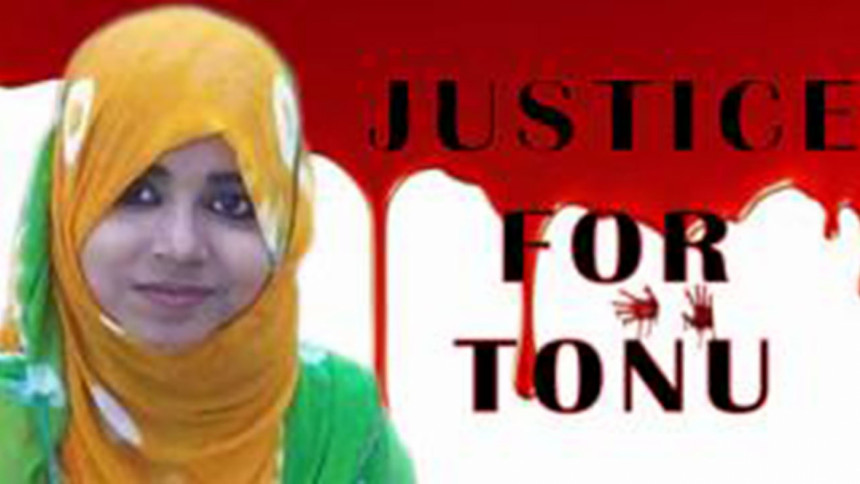 The High Court today dropped a writ petition filed seeking judicial inquiry into the killing of Sohagi Jahan Tonu from its hearing list.
The bench of Justice Naima Haider and Justice Razik-Al Jalil took the decision as investigation into the case is running, petitioner council Eunus Ali Akond told The Daily Star.
ALSO READ: Writ seeks judicial probe
Eunus also said, "I will move the petition before another HC bench later."
He filed the petition with the court on April 4 seeking its directives to the government to launch a judicial inquiry and arrest the killer(s) within 24 hours.
Eunus prayed to the court to order the government to give Tk 30 lakh as compensation to the victim's family.
He also requested for a rule asking the government to explain why its inaction over arresting the killer(s) should not be declared illegal.
Tonu, a second year history student at Comilla Victoria Government College and a theatre activist, was found murdered in Comilla cantonment area on March 20.