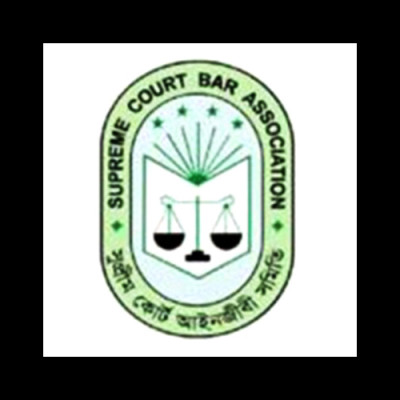 The two-day annual election to Supreme Court Bar Association (SCBA) for its 14 executive posts, including president and secretary, began this morning.
The polling started at the bar building around 10:00am, which will continue till 5:00pm today with a one-hour lunch break.
A total of 4,362 lawyers are enlisted to exercise their voting rights.
The main contest in the election would take place between the panels of ruling Awami League backed Sammilito Ainjibi Shomonnoy Parishad (SASP) and BNP-Jamaat-e-Islami backed Bangladesh Jatiyatabadi Ainjibi Oikkya Panel (JAOP), SCBA sources said.
AL presidium member Yusuf Hossain of SASP, BNP chairperson's adviser and incumbent SCBA president Khandker Mahbub Hossain of JAOP, independent candidates Obaidul Haque Pirjada and Eunus Ali Akond are contesting for the post of president.
Former SCBA secretary Momtazuddin Ahmed Mehedi of SASP, and incumbent SCBA Secretary AM Mahbub Uddin Khokon of JAOP are vying for the secretary post.
Other contenders of SASP are Abul Khair (vice-president), Taherul Islam (vice-president), Amir Hossain (treasurer), Dilower Mostafa Chowdhury Modhu (assistant secretary) Suza-Al-Faruque (assistant secretary) and AKM Daudur Rahman Mina, Amit Das Gupta, Khan Mohammad Shameem Aziz, Mohi Uddin Shamim, Abdul Aziz Miah Minto, Habibur Rahman Habib and Sabiha Yasmin (Sabina Islam) (members).
JAOP contenders are ASM Mokter Kabir Khan (vice-president), Abdul Jabbar Bhuiyan (vice-president), Shawkat Ara Begum Dulalee (treasurer), Mazedul Islam Patwari Uzzal (assistant secretary), Yousuf Ali (assistant secretary) and Mirza Al Mahmood, Anowarul Islam Shaheen, Faizur Rahim, Jasmin Sarker, Nasir Uddin Khan Samrat, Rezaul Karim and Shamima Sultana Dipti (members).