Stalker kills SSC candidate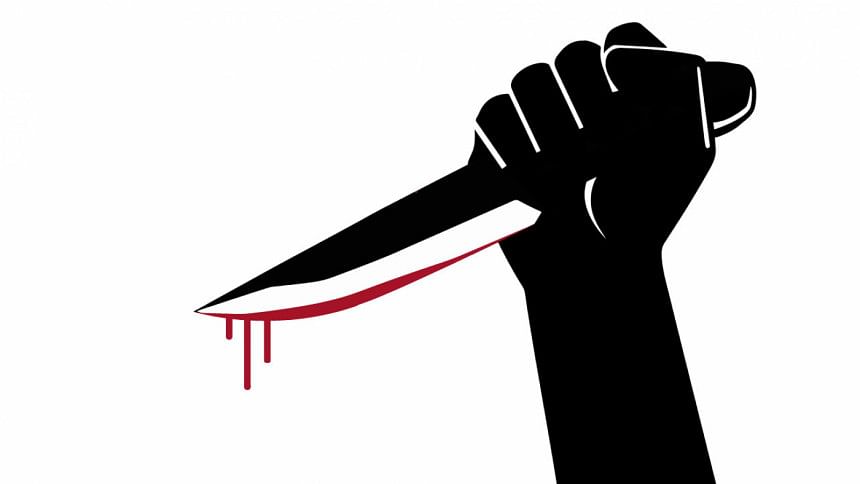 A school-going girl was killed allegedly by a stalker on KM Das Lane in Dhaka yesterday afternoon.
The dead was identified as Sharmin, 17, a Secondary School Certificate (SSC) candidate of Kazi Arif High School and College in the capital's Wari area.
The accused stalker Sohel, 26, who ran a shop near the school, had been disturbing Sharmin for last one year.
Sohel reportedly hacked Sharmin with a machete on her shoulder in front of her school's gate when she went there to attend her farewell.
She was immediately taken to Mitford Hospital after the attack where on duty doctors declared her dead.
Witnessing the attack, locals thrashed the stalker and handed him over to the police.
Azizur Rahman, officer-in-charge of Wari Police Station, said the stalker has been arrested and sent to Dhaka Medical College Hospital as he was beaten up by the witnesses.
Ibrahim Hossain Swapan, Sharmin's uncle, said a general diary was filed earlier with Wari police with a hope of saving Sharmin from the stalker. After filing the general diary, police raided Sohel's shop on multiple times but could not arrest him.
Meanwhile, a local arbitration was held in June to solve the issue and Sohel was ordered not to harass Sharmin. However, he did not obey the verdict.
On November 23, Sohel phoned Sharmin and threatened her with dire consequences. Sohel was a drug addict, Swapan added.
Sharmin, along with her widowed mother and sibling, used to live in a rented house near her school. The victim's mother Salma is a domestic worker.