Superstore owners keep shutter down protesting 'harassment'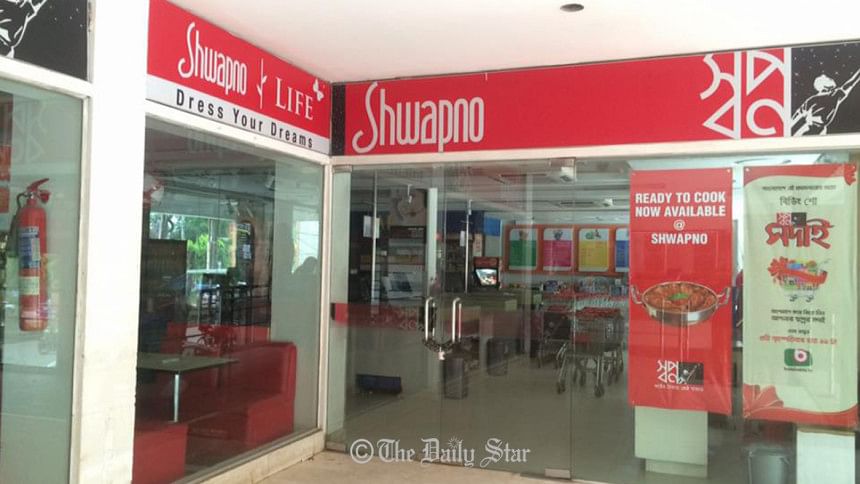 Owners of nearly 100 superstores kept their shutter down in Dhaka and other parts of the country since this morning, protesting "harassment through implementation of discriminatory policy and misuse of law".
Following the daylong strike, Agora, Meena Bazar, Shwapno, Prince Bazar and other superstores remain closed, Md Zakir Hossain, general secretary of Bangladesh Supermarket Owners' Association, told The Daily Star.
Bangladesh Supermarket Owners Association (BSOA) called the strike issuing a press release yesterday.
The association's decision came after a mobile court last week fined Agora, Meena Bazar and fast food chain Coopers for keeping expired and stale food items in their shops in the capital's Shantinagar.
The mobile court of Bangladesh Food Safety Authority (BFSA) under the food ministry sentenced Agora's Shantinagar branch manager Monirul Islam to two years' imprisonment for keeping stale fish, meat and expired food in the shop.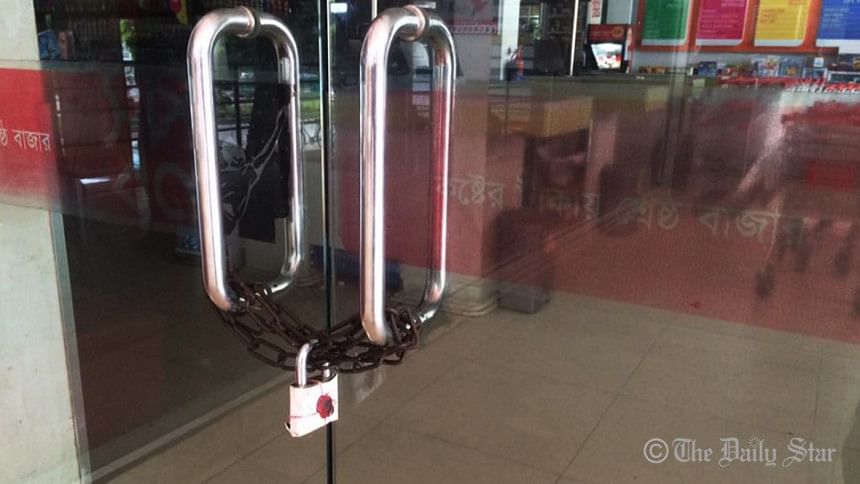 The court also fined the manager of the Agora outlet Tk 2 lakh and the in-charge of Meena Bazar and manager of Coopers Tk 3 lakh each on the same charges.
BSOA in the statement said, "Mobile courts of different authorities have been raiding superstores regularly in the name of safe food".
According to superstore owners, ensuring purity of food is not possible without taking effective steps to prevent adulteration in production and supply levels.
BSOA President Niaz Rahim yesterday said superstore owners invested a huge amount of money in the country over the last one and a half decade to expand their business.
There are about 100 supermarket outlets across the country and most of them are in the capital. Shwapno, Agora and Meena Bazar are the main superstore operators, said the association.