SC upholds BGMEA building demolition order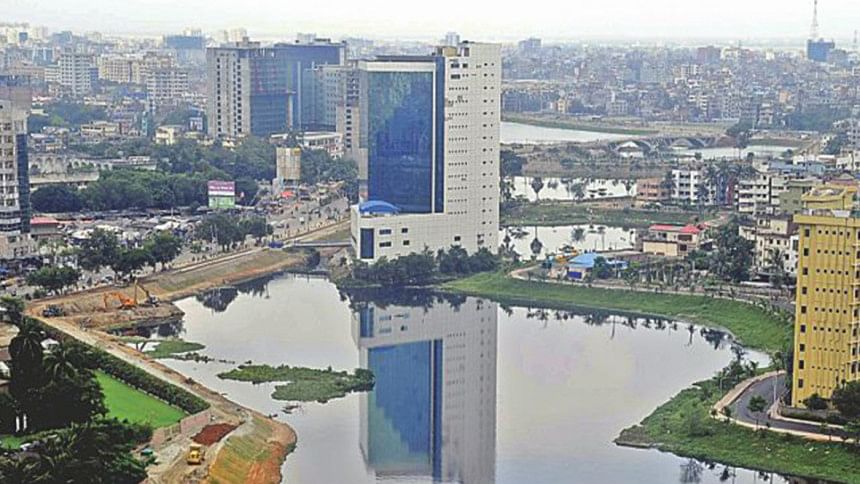 The Supreme Court today upheld the High Court ruling that had ordered demolition of the Bangladesh Garment Manufacturers and Exporters Association (BGMEA) building in Hatirjheel area of Dhaka.
A four-member bench of the Appellate Division headed by Chief Justice Surendra Kumar Sinha passed the order after dismissing a leave to appeal petition filed by BGMEA challenging the HC verdict.
The building has to be demolished following the apex court order, Manzill Murshid, an amicus curie (friend of court), told reporters.
READ MORE: Demolish BGMEA highrise: HC
The High Court on April 3, 2011 ordered the authorities to demolish the 15-storey BGMEA building on Begunbari-Hatirjheel canal, saying it was built on a land acquired through forgery and earth-filled illegally.
In the judgement, the court on that day asked the tenants to vacate the building and move their belongings within 90 days from the date of receiving the copy of the verdict.
ALSO READ: Demolish it in 90 days
According to the judgement, BGMEA, owner of the building, did not take approval of the plan and construction from Rajdhani Unnayan Kartripakkha (Rajuk).
The HC came up with the order after hearing a suo moto rule issued by another HC bench on October 3, 2010 seeking explanation why the BGMEA building should not be demolished.
The rule was issued following a newspaper report that the building was constructed without Rajuk approval.