Rony denied bail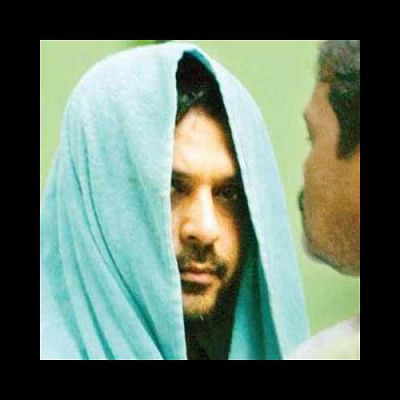 A Dhaka court today rejected the bail petition of Bakhtiar Alam Rony, son of Awami League lawmaker Pinu Khan, in a case filed against him on charge of shooting and killing two people on April 14.
Metropolitan Magistrate Aminul Haque rejected Bakhtiar's bail petition filed with a Dhaka court on June 13.
On Sunday, detectives seized the black Prado car, believed to be owned by Pinu, also general secretary of Mahila Awami League, from the flat allocated to her as an MP.
Bakhtiar, who was arrested on May 31, told investigators that he had gone to a local bar in the evening of April 13 and a party at Sonargaon Hotel later that night.
Returning drunk from Sonargaon around 1:30am, he was "feeling suffocated inside his car" stuck in a traffic jam near Dilu Road, investigators quoted him as saying. Lowering the glass of his car window, he fired four to five times, Bakhtiar told DB officials.
One of the victims, rickshaw-puller Abdul Hakim, was hit by bullet in the abdomen. The bullet was removed at Dhaka Medical College Hospital, according to family and hospital sources. Hakim died 16 hours after the shooting.
Auto-rickshaw driver Yakub Ali too was hit once, in the right part of his chest. The bullet was pulled out from the body during autopsy at Dhaka Medical College morgue. Yakub died on April 23.