Removed finally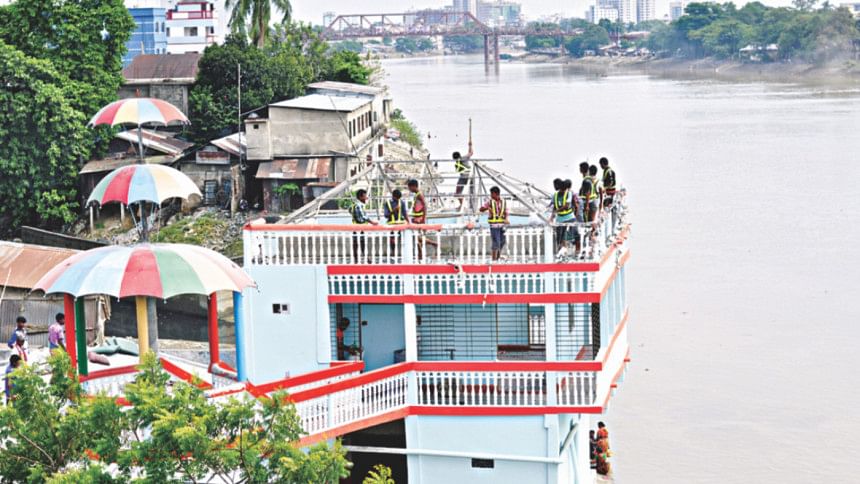 Sylhet District Administration yesterday started demolishing the recently built toilets on the east side of the Surma river, from which waste was directly being released into the river through pipes.
The Daily Star published the 1st report "Toilets occupying river land a new way to kill Surma in Sylhet" on September 10 and a follow up on September 30 "Toilets still there" highlighting the issue.
During a visit yesterday, this correspondent saw that workers were demolishing the structure, led by Executive Magistrate Nurul Huda.
The toilets were built by Kazirbazar Fisheries Agent Association (Kazirbazar Matsya Arotdar Samity) for the fish traders of the area, whose general secretary Jahangir Alam, present at the scene, refused to talk.
"We thank the newspaper for creating such public awareness," said Enamul Habib, chief executive of Sylhet City Corporation.
Abdul Karim Kim, general secretary of Bangladesh Paribesh Andolon (Bapa), Sylhet chapter, said, "It was a successful operation. But steps should have been taken sooner."
Abdul Hye AL-Hadi, chief executive, Save the Heritage and Environment, said, "The toilets were constructed violating the prevailing environment rules and in front of the administration. We hope they will be more alert in the future."
Joynal Abedin, deputy commissioner of Sylhet district, told this correspondent that after reading about the news and protests from the rights activists, he had appointed an executive magistrate to demolish the toilets.