Dinajpur Minor Girl Rape Case
Raped Dinajpur minor admitted to DMCH in critical condition
1 arrested in connection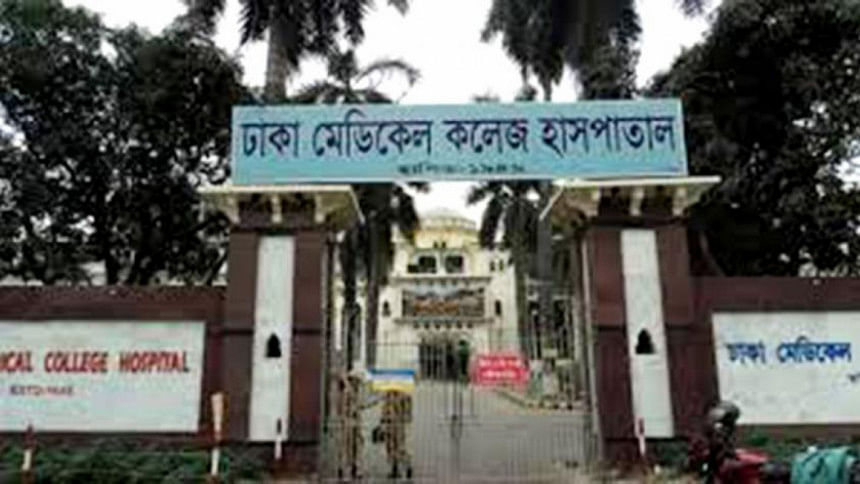 A minor girl in Dinajpur, who had become a victim of abduction, rape and torture, was admitted to Dhaka Medical College Hospital today.
The five-year-old girl was taken to One-stop Crisis Centre (OCC) of DMCH around 5:00am this morning, OCC coordinator Dr Bilkis Begum told The Daily Star.
The girl was in unconscious state and in critical condition with several stab wounds and burn injuries in her body, the doctor also said.
Forensic test has been done to the patient and evidence of rape was found, Dr Bilkis Begum said adding that the patient will be shifted to operation theatre tomorrow morning under joint coordination by Gynaecology and Paediatric Surgery departments.  
A heinous crime
Earlier, the victim, a five-year-old girl from Hindu community in Parbatipur upazila of Dinajpur, was abducted, raped and tortured by miscreants on October 18.
According to the family members, the girl was playing with her friends in the afternoon before she went missing in the evening. Family members and villagers searched for her almost everywhere, but she remained untraced.
She was found at unconscious state on a turmeric field in Jamirhat village of the upazila the following day, 19 hours after she went missing, reports our correspondent.
Police said that criminals left her there after raping her overnight.
She was rushed to nearby Lamb Hospital in Parbatipur and later shifted to Rajshahi Medical College Hospital (RMCH), from where she was referred to DMCH last night.
The girl was stabbed with sharp object and burnt with lit cigarette in several places in her body, claimed her mother.
1 culprit arrested
Meanwhile, police arrested the prime suspect last night, a week after the brutal incident took place.
The arrestee, identified as Saiful Islam, 42, son of Jahur Uddin of Jamirhat village in Parbatipur upazila of Dinajpur, was held from Gor-e-Shahid Boromath area in Dinajpur town when a team of police from Parbatipur upazila and Dinajpur Sadar conducted a raid around 11:00pm last night acting on a tip-off.
Police sent him to Dinajpur jail today, said Mahmudul Alam, officer-in-charge of Parbatipur Police Station, confirming the arrest.
Earlier, victim's father, a rickshaw puller, lodged a rape case with Parbatipur Police Station accusing Saiful and one Afzal Hossain, 48, of Jamirhat village in the upazila.
Police said the accused went into hiding after the incident, adding that they were trying to arrest the other accused in the case.