Prof murder: Arrest of fugitive sought after verdict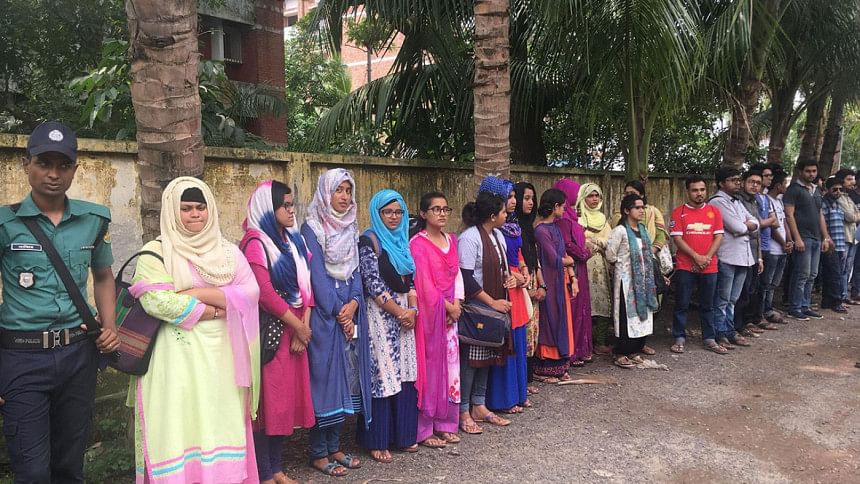 Demands of arresting a fugitive death convict has surfaced after the verdict was delivered in the murder case of Rajshahi University Professor Rezaul Karim Siddiquee today.
In general, there is a sense of satisfaction prevailing among family members, students, followers and fans in reflection of the verdict, our local staff correspondent reports.
"I am satisfied as two of the convicts got capital punishment. But would have been happier if all of them got the death penalty," the professor's son Riasat Imtiaz told The Daily Star.
He also demanded that the main accused Shariful Islam, now on the run and handed death in the murder case, be arrested soon.
The students and teachers of the English Department of Rajshahi University were also present at the court premises in eager wait for the verdict delivery.
Ridita Mizan, one of the teachers of the department, expressed her satisfaction over the verdict. She emphasised that the law enforcers arrest the main culprit Sharif soon.
Two militants of banned Jama'atul Mujahideen Bangladesh (JMB) have been sentenced to death and three others awarded life for killing Rajshahi University Prof AFM Rezaul Karim Siddiquee back in 2016.