Body formed to probe exchange of newborn girl with dead boy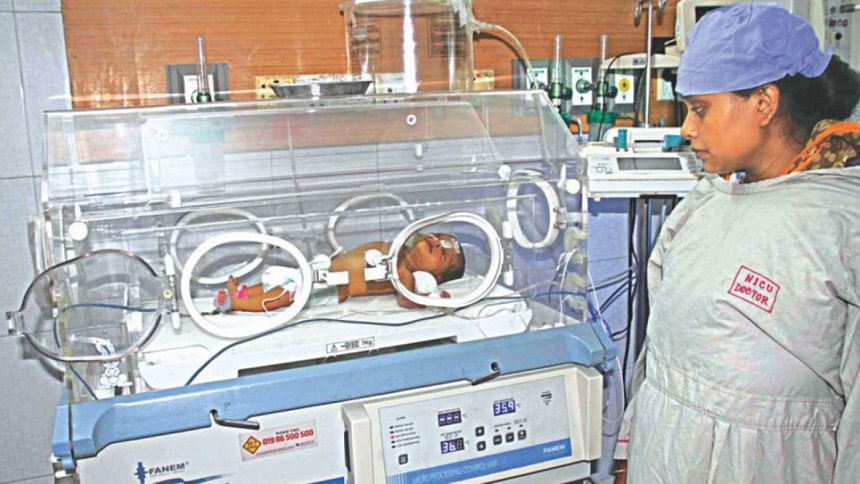 A three-member committee was formed today to investigate the incident of exchanging a baby girl with the body of a boy by a Chittagong clinic.
After the exchange was discovered on Tuesday, the clinic authorities admitted their mistake and returned the baby girl, who was alive and undergoing treatment at the Intensive Care Unit of the clinic, to the parents who are the residents of Senbagh upazila of Noakhali.
Read more: Careless childcare
After visiting the baby girl at Royal Hospital in the city around 11:00am Tuesday, Chittagong Civil Surgeon Azizur Rahaman Siddique formed the probe body.
Headed by Chittagong General Hospital Superintendent Dr Asim Kumar Nath, the probe body was asked to submit its report within the next 24 hours.
Earlier, daughter of Rokhsana Akter, 21, who had been undergoing treatment at the ICU of ChildCare Hospital, a private hospital, in Chittagong for three days was declared dead on Tuesday.
The clinic authorities delivered the wrapped body to her around 10:00am on that day.
The authorities allegedly warned the mother and her family members not to unwrap the shroud as the baby's face was in bad shape due to excessive bleeding.
As the body was unwrapped for the final bath, family members discovered that it is a boy.
They immediately rushed to Chittagong with an ambulance and directly went to Panchlaish Police Station to lodge a complaint late in the night. The on-duty officer allegedly refused to receive the case; however, they started an investigation following the complaint.