PM cautions against BDR mutiny like incident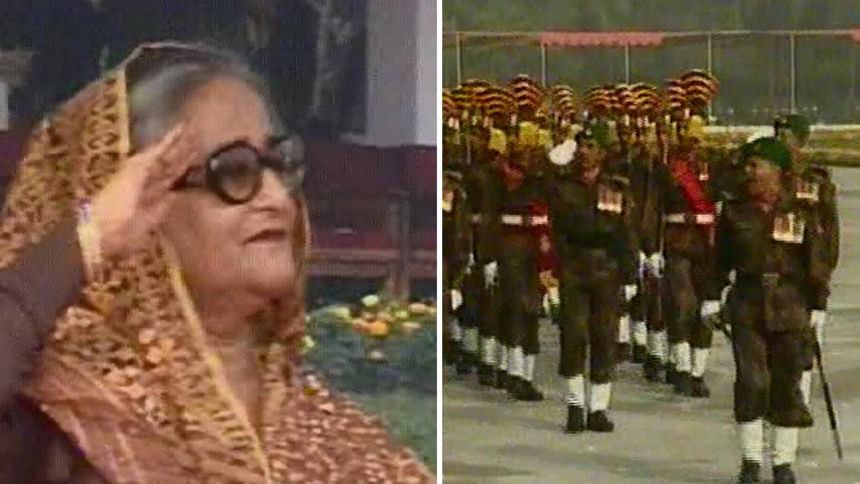 Prime Minster Sheikh Hasina today asked BGB personnel to remain alert so that incident like the 2009 BDR mutiny does not recur in the future.
"BGB has turned into a dynamic and modern force with the sincere efforts of all. Through your hard labour, the reputation and dignity of this force have been restored…you must stay alert so that such suicidal incident cannot take place in the future," she said.
The prime minister was addressing the formal parade of BGB Day-2015 held at the BGB (Border Guard Bangladesh) Headquarters in the city.
Terming the mutiny and killings at Peelkhana on February 25-26, 2009 as a black chapter of this force, Sheikh Hasina said she had to face the heinous and unstable situation like BDR mutiny and killings soon after assuming office and tackled it with the united efforts of the BGB members.
Mentioning that the BGB is now fully free form its stigma following the trial of its unruly and misleading personnel involved with the mutiny, she asked the BGB personnel to discharge their duties with utmost honesty and patriotism and thus gain the confidence and trust of people.