AN UNNECESSARY ACT OF FORCE
No one has informed me of the attack: DU proctor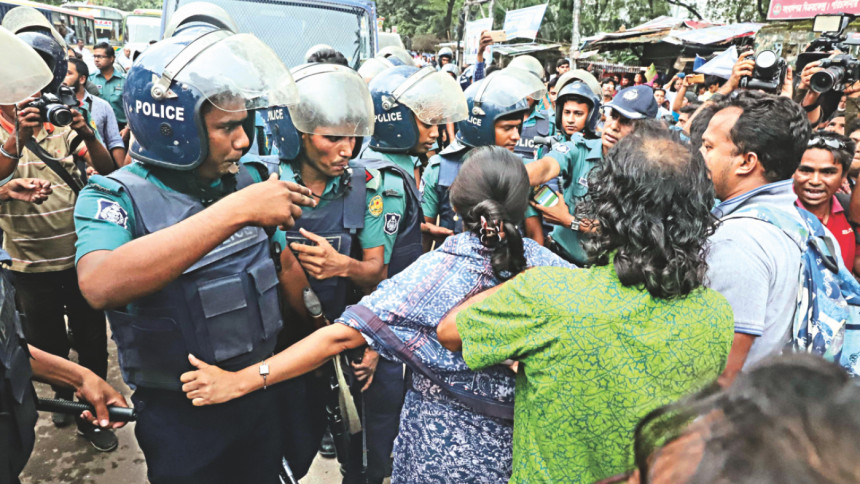 While multiple incidents of assault on quota reform activists in Dhaka University caused furore on the campus and grabbed media and public attention for the last three days, DU Proctor AKM Golam Rabbani seemed to have waited for someone to inform him about the attacks.
"No one has informed me of the attack," he told reporters at the gates of his office yesterday after a group of students, under the banner "Students against Repression", went up to him seeking explanation of his inaction.
On Saturday, alleged activists of Bangladesh Chhatra League assaulted students who were demanding quota reform in civil service, near DU Central Library premises. More attacks on them followed in the next two days.
The university authorities have been silent in this regard.
The proctor is responsible for the discipline and conduct of students within the campus, outside residential halls. In the wake of the ongoing incident, his stance was somewhat unusual, as he sought a "written complaint"  before taking any action.
"I would take action if anyone files a written complaint about the attacks," said Golam Rabbani while replying to a question.
However, bombarded by questions, the proctor said they are investigating the incident of "violence", and have made little progress in this end.
In addition, he also warned of actions against those who are "trying to agitate the peaceful educational environment" on the campus.
The proctor claimed those who come under attack usually do not give testimony if they are called, thus authorities cannot know about the incident.
He urged the protestors to assist the university administration by providing information on the attacks.
In February, students of public universities and jobseekers, under the banner of "Bangladesh Sadharan Chhatra Adhikar Sangrakkhan Parishad", waged a movement demanding reform in the quota for civil service.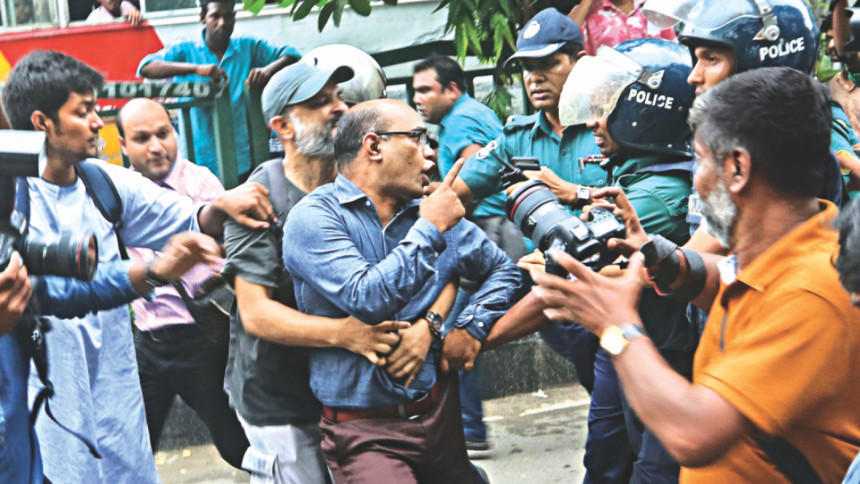 Prime Minister Sheikh Hasina, in the parliament on April 11, spoke about abolishing all types of quotas in public jobs.
However, as no gazette notification was issued in this regard, the protesters started an indefinite boycott of classes and examinations at all universities and colleges on May 14.
On May 21, quota reform leaders postponed their boycott of exams, considering it was Ramadan and that the strike might cause session jams.
On Saturday, as the leaders were about to hold a press conference to brief journalists on their next course of action at DU, they were attacked allegedly by Bangladesh Chhatra League men in which seven quota reforms protesters were injured.
The following day, Chhatra League men reportedly launched an attack on protesters at Rajshahi University. Four protesters in Dhaka also came under attack at Shahbagh. On Monday, the quota protesters were once again attacked at the Central Shaheed Minar.