A world of possibilities for new writers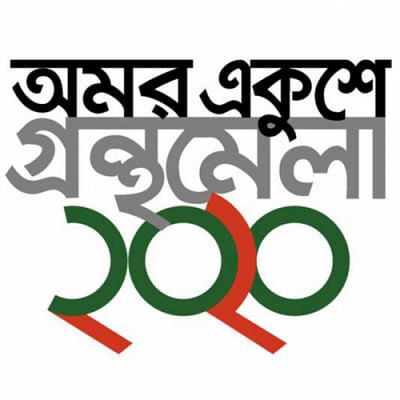 The month-long Amar Ekushey Grantha Mela has traditionally been a debut ground for young, budding writers, and an avenue of opportunity for them to put their literary works in front of thousands of book lovers.
Apart from releasing quality books of popular writers, publishers have also shown interest in young writers, in part to fulfill bookworms' demand for novelty.
"I have been have a great time here, as people are buying my debut book, criticising my writing and most importantly, inspiring me to continue such efforts," said Rezwan Habib Rafsan Jani, whose book "1/0" has been published from Bhumi Prakhashon (stall-722) .
Talking to The Daily Star, Rafsan, a master's student at Institute of Education and Research (IER) at Dhaka University, said that his book, titled "one by zero" in mathematical terms generally means "undefined".
He named it so as he failed to conform to a particular genre, the writer said.
"My book features pieces on country, society, politics, music, art, love, illusion; my experiences, analysis of various proverbs, statements, questions, stories and poems -- all in a single book," said Rafsan, who is a popular musician on the DU campus.
Many publishers said they have had good sales of books written by new authors.
"I have published at least 10 books of new writers -- including Al Sahariar Ziddne, whose poetry book titled 'Hatirpul Kacha Bazar' is a big hit," said Tanvir Gazi, owner of Boibhob publications.
Tanvir said, though the book is priced at Tk 210, students can avail the discounted price of Tk 180 by showing their identity card. 
"Initially, I had to struggle to get my work published but now publishers are requesting me to start preparing for next year, as they saw booming sale of my books," said Ziddne, who was found at the publication house's stall-718.
The Daily Star talked to at least 20 new writers, who expressed their satisfaction over sales of their publications.
Inun Ripa, a former student of DU's Women and Gender Studies department, has published the translation of a Korean book "The Vegetarian" from Shomoy Prokashon. The psychological fiction, originally written by Han Kang, was first published in 2007. 
Saptadip Nilanzana, a master's student of social anthropology at Stockholm University in Sweden, has published her first poetry book "Apon Bani Koho" from Tumpa Prokashoni.
Shima Parvin, a master's student of Islamic studies at DU, has written a poetry book titled "Onubhutir Moynatodonto", published by Karubak Prokashoni.
M J Babu, a final year student of DU's geography dept, has written a psychological crime thriller "Dementia" from Eha Prokashoni, said the respective book writers.
Meanwhile, "Sangma on a Wheelchair", a biography of differently-abled Joshiah Sangma Chibol (24), an elected member of Dhaka University Central Students' Union (Ducsu), has been a hit at the fair.
 The book, authored by Sumana Chisim, a Bangladesh-born rights activist and writer now living in the USA, tells Chibol's story. Thokbirim publication has brought out the book which is available at its stall in the little mag corner of the book fair, said Chibol.