SC upholds HC order on vision, dope tests for driving licence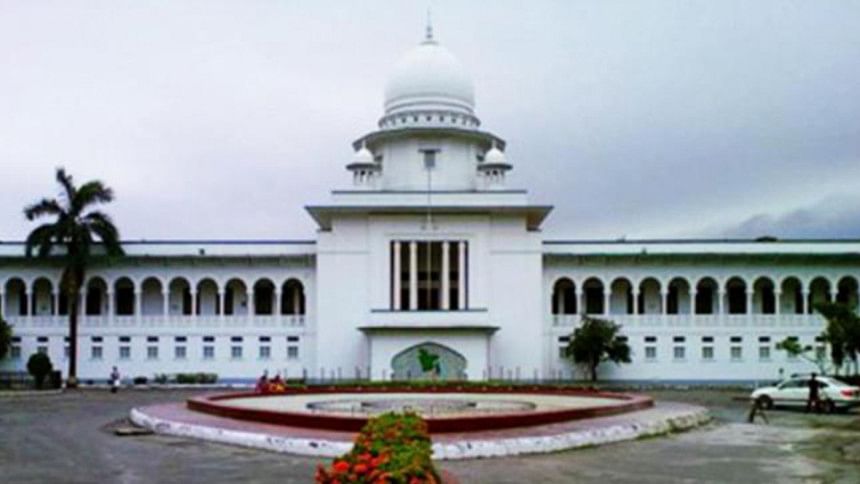 The Supreme Court's chamber judge today upheld a High Court verdict that asked the authorities concerned to conduct dope and vision tests on driving licence seekers.
The SC chamber judge also upheld the HC order on framing the rules of Road Transport Act 2018 and put them into effect in order to reduce road accidents.
Justice Md Nuruzzaman, chamber of the Appellate Division of the SC, passed "no order" on a petition filed by Sajan Paribahan, a bus company, seeking stay on the HC judgment.
The apex court judge, however, sent the stay petition to its full bench for a hearing on the matter on October 13.
Sajan Paribahan's lawyer Advocate SM Shafiqul Islam Babul told The Daily Star that the HC verdict will remain in force as the SC chamber judge did not interfere in it.
Delivering verdict on a suo moto (voluntary) rule, the HC on June 20 issued some directives and observations saying that the government should put CCTV cameras at key points on metropolitan city roads to detect reckless driving and take action aiming at curbing road crashes and reckless driving.
In the verdict, HC also ordered to two bus companies to pay Tk 50 lakh to the two teenage brothers of Rajib Hossain, who died last year after his right arm got stuck between two buses and got severed.
The state-run Bangladesh Road Transport Corporation (BRTC) and owner of SajanParibahan were asked to pay in two months Tk 25 lakh each to Mehedi Hasan Bappi, 16, and Abdulla Hridoy, 15.
Rajib, who was a third year student of Government Titumir College, died on April 17 after he lost his arm while two buses of the aforesaid companies were trying to overtake each other in the capital's Bangla Motor.
Barrister Ruhul Quddus Kazal, the lawyer who moved for the suo moto rule before the HC, appeared for upholding the HC verdict.