Robbers killed father, son to snatch trawler, money: Barishal police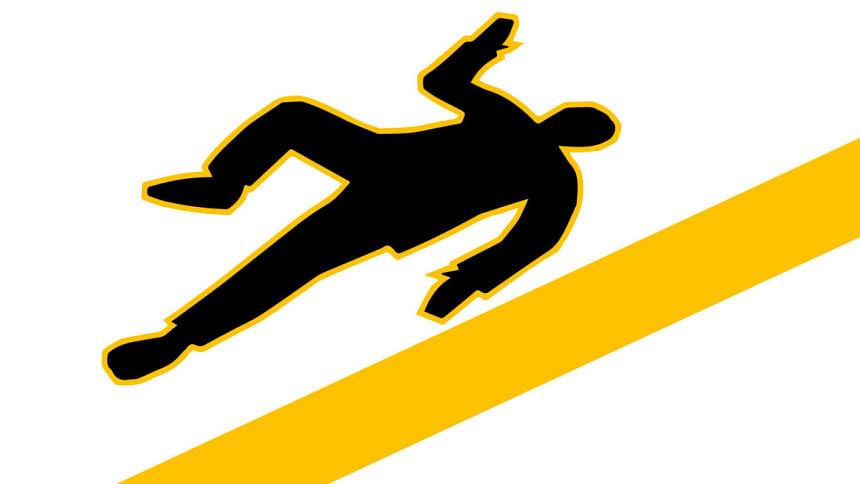 Following investigation in connection with a double murder in Barishal, police yesterday revealed that robbers killed the man and his son for money.
The bodies of Helaluddin Haoladar (55), and his son Yasin Haoladar (21) were found in a bush near the river Pandab at Char Laxmipasha village in Bakerganj upazila between Friday night and Saturday morning.
Yasin's throat was slit and Helal was stabbed in the abdomen, said police.
They used to run business of fishing traps and left their Pirojpur home with a trawler to Barishal to sell the materials around six days before the incident, said the law enforcers.
Police arrested four people and recovered a trawler from them in Dhaka on Sunday afternoon. Badal Haoladar, Badsha Haoladar, Shahin Khan and Sani Haoladar -- all from Bakerganj -- hijacked the trawler from the victims and tried to sell it at Sadarghat in Dhaka, said police.
However, Badal was released later after interrogation as police did not find his involvement in the incident, said the law enforcers. Tk 3,500, a mobile of one of the victims were also seized from the accused.
At a press conference at Barishal Police Lines yesterday, Additional Superintendent of Police Naimul Islam said Badsha, who was following the victims for few days, plotted the murder. Badsha is already an accused in two robbery cases filed with Bakerganj Police Station, he said.
On Friday, he and his accomplices tricked the father and son into carrying 60 fishing traps to Char Laxmipasha, saying that they would buy those.
When the duo reached the spot, the gang first killed the son and later his father and took their trawler away, said SP Naimul Islam.
Nasima Begum, wife of Helal Uddin, filed a murder case against unnamed people with the police station on Monday.