Recruit all who passed 39th BCS: Doctors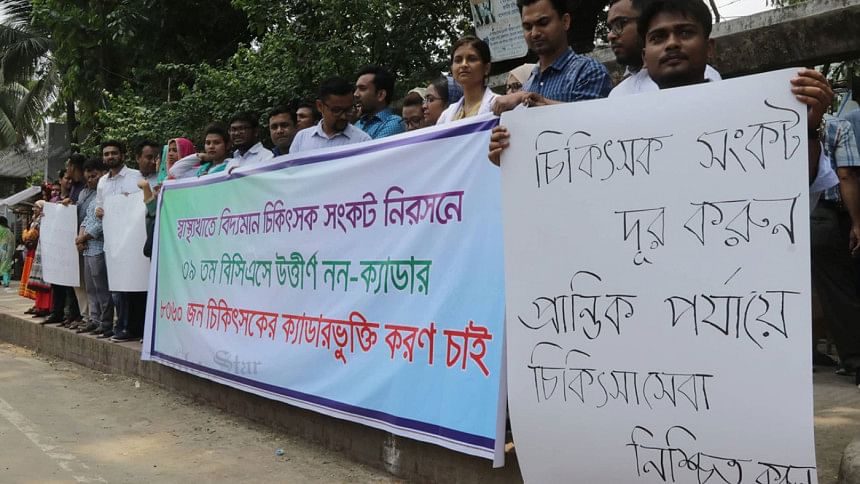 Doctors today demonstrated in Dhaka demanding recruitment of all those who passed the 39th special Bangladesh Civil Service (BCS) tests.
They formed a human chain near Jaitya Press Club this morning for the cause, demanding immediate recruitment to end "doctor crisis" in the country.
The 39th special BCS, held to recruit doctors throughout the country, saw 8,360 aspirants emerging successful and 4,792 among them recruited.
Health minister of the previous government, Mohammad Nasim, had spoken of recruiting 10,000 doctors last year to ease the "crisis of doctors" in rural zones.
"All the 8,360 doctors who passed the BCS are willing to go to rural areas," said Dr Debasish, a demonstrating doctor at Press Club.