Rab arrests Jubo League leader Shamim with Tk 1.80cr, FDR Tk 165cr
Rapid Action Battalion (Rab) arrested Jubo League central committee leader SM Golam Kibria Shamim and seized around Tk 1.80 crore and Fixed Deposit Receipt (FDR) worth Tk 165 crore from his office in Niketan area of Dhaka this afternoon.
Rab also seized foreign liquor, foreign currencies, firearms from the office, Executive Magistrate Sarwoer Alam told reporters in a media briefing at the spot after the raid.
A team of Rab-1 went to the business house no-144 in the area around 12:30pm and arrested him along with his seven body guards, Sawoer said.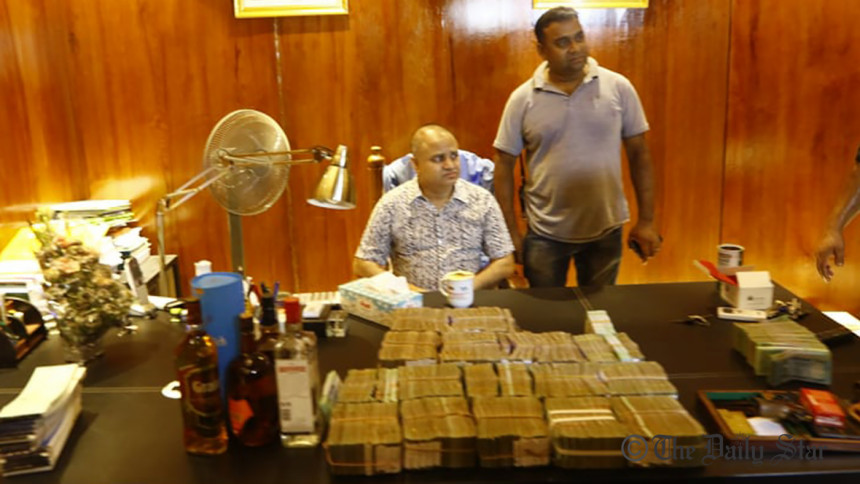 Shamim is known as an influential contractor of Sabujbagh, Basabo and Motijheel areas of the capital.
Of the total FDR amount, 140crore are shown under his mother's name while the rest amount is shown under his name, the magistrate said.
When asked about the accusations, Sawoer said that there are allegations of extortion and tender manipulation against him.     
Earlier, Prime Minister Sheikh Hasina hinted her party's rank and file that she would go for a tougher action against party men who indulged in corruption and misdeeds.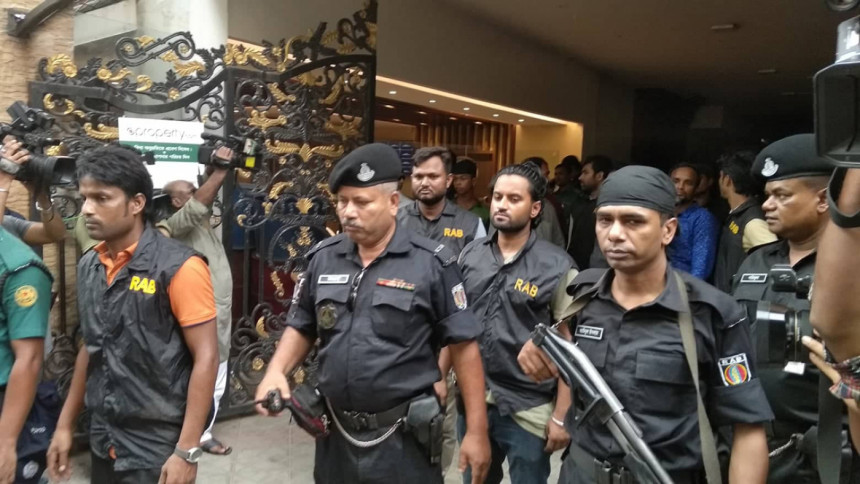 "I have taken action against Chhatra League and Jubo League. I won't spare anyone," she was quoted as saying when acting Chhatra League president Al Nahian Khan Joy and general secretary Lekhak Bhattacharya met her at Gono Bhaban last night.
The drive against the corrupt people would continue, she said, adding that it would be difficult but she would soldier on.
During the meeting Hasina cautioned leaders of pro-AL bodies not to do anything that tarnishes the party's image and hampers the country's development.