Provide Sabrina's lawyers relevant documents: HC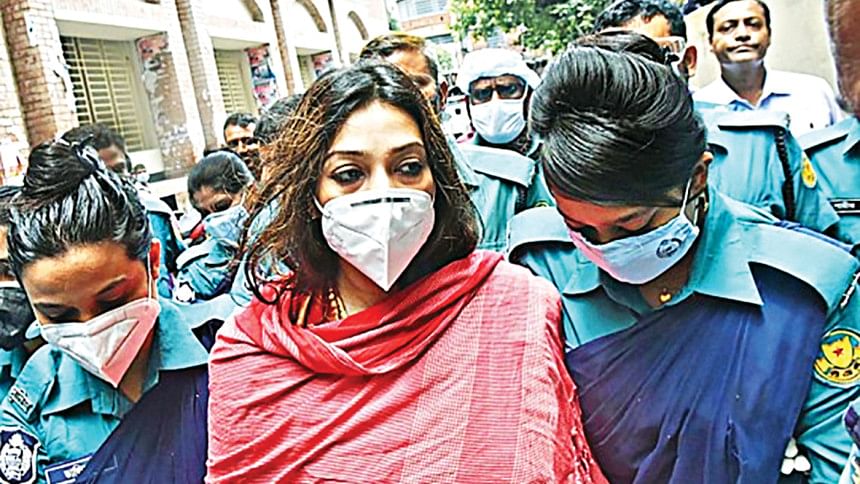 The High Court yesterday directed the lower court concerned to provide JKG Healthcare Chairman Dr Sabrina Arif Chowdhury's lawyers with the relevant documents relating to fake Covid-19 certificates allegedly issued by her.
The HC ordered the metropolitan magistrate court-19 of Dhaka to give the documents so that the lawyers for accused Dr Sabrina can examine them and defend her before the court, Sabrina's lawyer Saifuzzaman Tuhin told The Daily Star yesterday.
The HC bench of Justice M Enayetur Rahim and Justice Md Mostafizur Rahman came up with the order following a petition filed by Sabrina seeking necessary orders.
Deputy Attorney General Sarwar Hossain Bappi represented the state.
Lawyer Saifuzzaman Tuhin said Dr Sabrina had submitted an application to the magistrate court concerned requesting it to provide her lawyers with the documents.