Prof Ajoy Roy in critical condition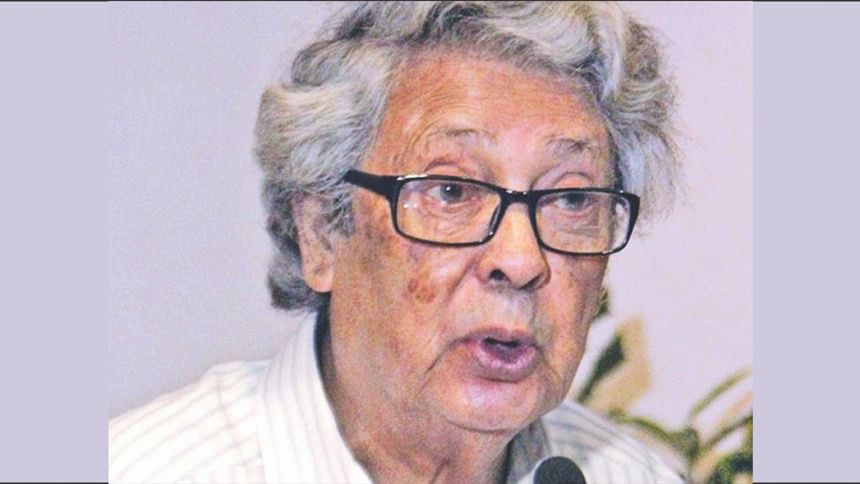 Renowned academic Professor Ajoy Roy, father of slain blogger Avijit Roy, is in critical condition.
He is on artificial ventilation support at the capital's BIRDEM hospital.
Members of Ekattorer Ghatak Dalal Nirmul Committee, a platform formed in 1992 to raise voice for the trial of war criminals, yesterday visited the ailing professor at the hospital.
A founder of Nirmul Committee, Ajoy Roy played a key role in the movement for trial of war criminals. He is now one of the advisers of the committee.
Prof Areef Ahsan, Intensive Care Unit in-charge of BIRDEM, said, "He [Ajoy Roy] was admitted to the hospital on November 25 with fever and difficulty in breathing. His health condition has been deteriorating from November 27 evening, and he was moved to ICU that night."
Replying to a query, Areef said Ajoy Roy's condition remains unchanged.
"Taking him abroad for treatment is also not possible," he said.
Nirmul Committee President Shahriar Kabir urged Prime Minister Sheikh Hasina to take necessary steps for better treatment of the veteran educationist.
While testifying last month before a magistrate court -- in his son's murder case -- the 85-year-old professor, out of frustration, said he would not continue appearing for the hearings.
"I cannot come to the court again and again. I am an old man," said a feeble Ajoy Roy who had to be carried to the courtroom in a chair.