NCC buying plastic waste from citizens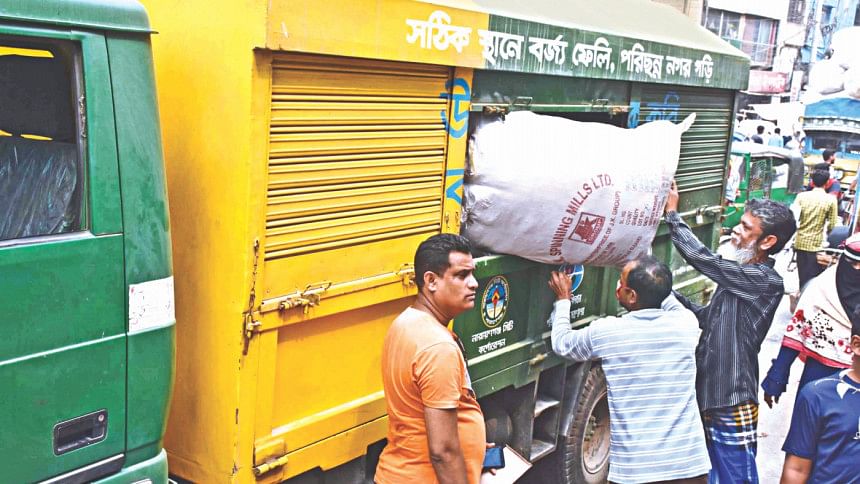 For the first time in the country, Narayanganj City Corporation (NCC) has started a programme through which they purchase plastic and polythene waste, in order to reduce pollution and keep the city clean.
Per kilogramme of waste will be purchased at Tk 15 at a particular centre located at Number-2 Railgate area in the town at 11am every Saturday, said NCC authorities.
Later, the plastic waste will be recycled to produce fuel.
The NCC authorities inaugurated the plastic and polythene waste purchasing centre on Monday.
"Our main purpose is to keep the city clean. If people still litter plastic, they will face legal action," said Ashit Baran Biswas, councilor of ward-15 at NCC.
NCC authorities have signed an agreement with private company Megha Organic Bangladesh Ltd to produce fuel from the waste, said Shyamol Paul, cleaning inspector of NCC.
City-dwellers welcomed the initiative. "Usually, we dump plastic and polythene in drains or roadside dustbin. From now on, we will sell it," said Shahadat Hossain, a vendor in the town.
On the first day, 85 kg waste was purchased from 12 persons, said Mizanur Rahman, managing director of Megha Organic Bangladesh Ltd.
He also informed that some 25 litres fuel can be produced by burning around 50 kg polythene.
Meanwhile, some city dwellers demanded effective measures from authorities concerned to stop availability of polythene in markets.
Contacted, Sayeed Anwar Hossain, deputy director of Department of Environment (DoE) in Narayanganj, said they were continuing mobile court drives against polythene, but public awareness is important to stop the supply.