Mushtaq's death in custody: Student organisations demonstrate at Dhaka's Shahbagh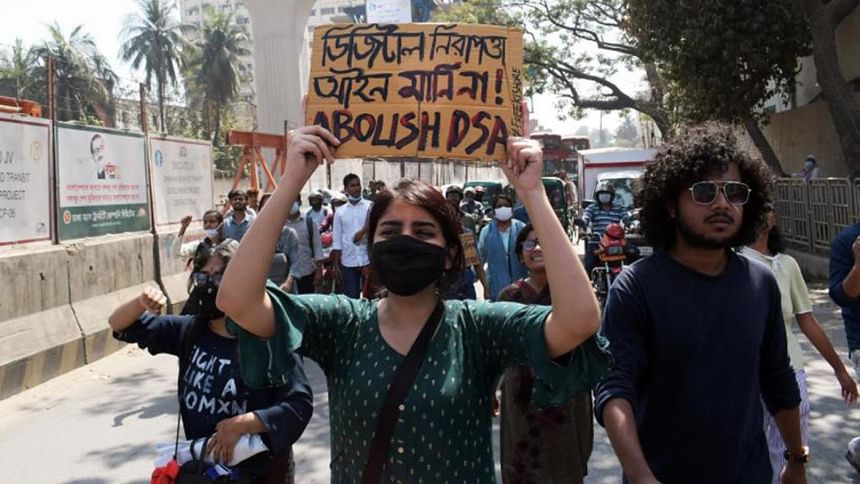 Left-leaning student organisations staged demonstration in Dhaka's Shahbagh today, demanding investigation into the death in custody of Mushtaq Ahmed, who was arrested under the Digital Security Act and died in Kashimpur High-Security Jail-3 in Gazipur on Thursday.
They wanted justice for Mushtaq and also demanded repeal of Digital Security Act.
A number of organisations including Chhatra Union, Chhatra Front and Chhatra Federation held protest rally at Shahbagh intersection around 12:30pm.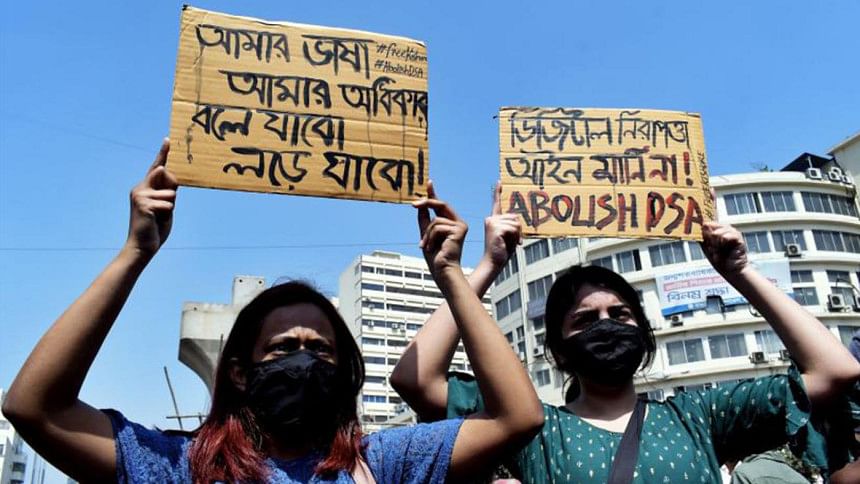 Earlier around 11:30am, Chhatra federation held a separate rally at the foot of Raju Bhashkorjo in TSC area. Later, they moved to Shahbagh area where they joined the left-leaning organisations.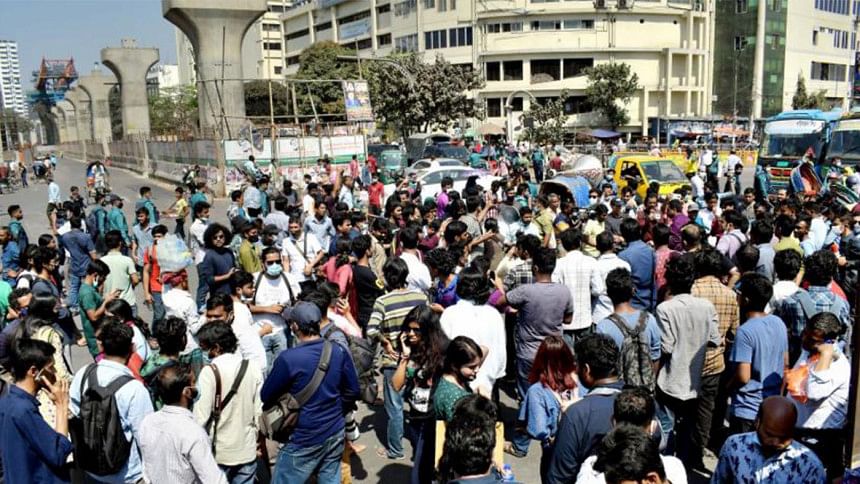 Demonstrators demanded unconditional release of those picked up from the torch procession yesterday, and withdrawal of "false" case against them.
Otherwise, they said they will wage a tougher movement.