Motijheel Madness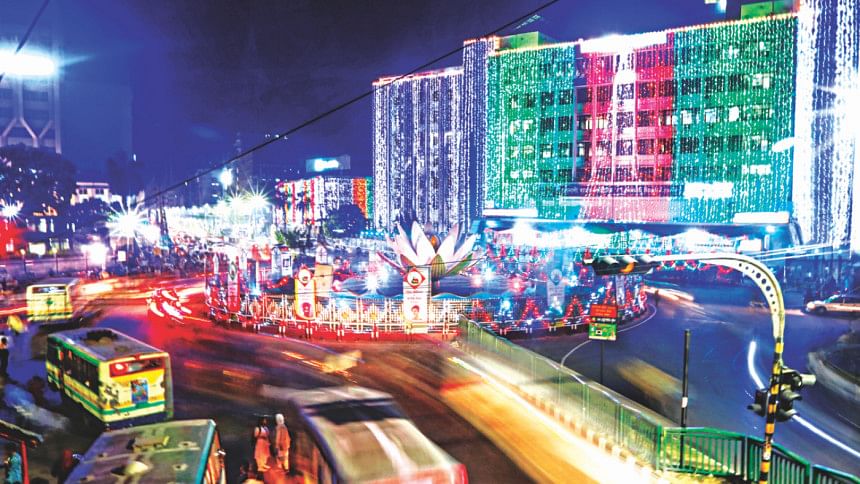 You walk barefoot or wear expensive shoes on the streets of Motijheel.
While this is not a definitive truth, it goes to show the extremities of the spectrum that is quintessential Motijheel. People from all walks of life and all possible means of livelihood flock to the busy financial hub of the capital every morning and disperse as night falls -- leaving the immensely crowded wide avenues and bustling side-streets in cemetery-like silence. Motijheel is brutally real, and at the same time, incredibly surreal.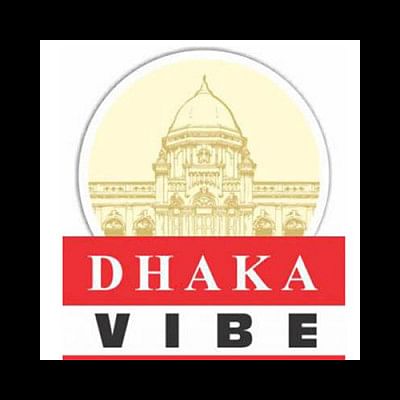 From the ever-busy guava-sellers near Shapla Chattar to the roadside sweet-sellers in front of Agrani Bank headquarters to the corporate executives going about their day-to-day operations on the 37th floor of City Center Dhaka -- Motijheel breathes business. Money supposedly flies in the air of Motijheel. From Armani-and-Rolex clad elite to half-naked beggars to over-accessorised hijras -- everyone is on a mission to have a piece of the pie that seems to be within reach, yet eludes everyone's grasp.
Motijheel teems with numerous banks today, just like it teemed with countless fish 800 years ago when there was a large waterbody in the area from which it actually derived its name ("Moti Jheel" means "Lake of Pearls"). The central bank of Bangladesh soars up to 450 feet beside Shapla Chattar, strictly regulating banks that have grown in half a century, and just next to it there are vendors who change worn out notes for fresh ones for a minimal fee, completely unregulated.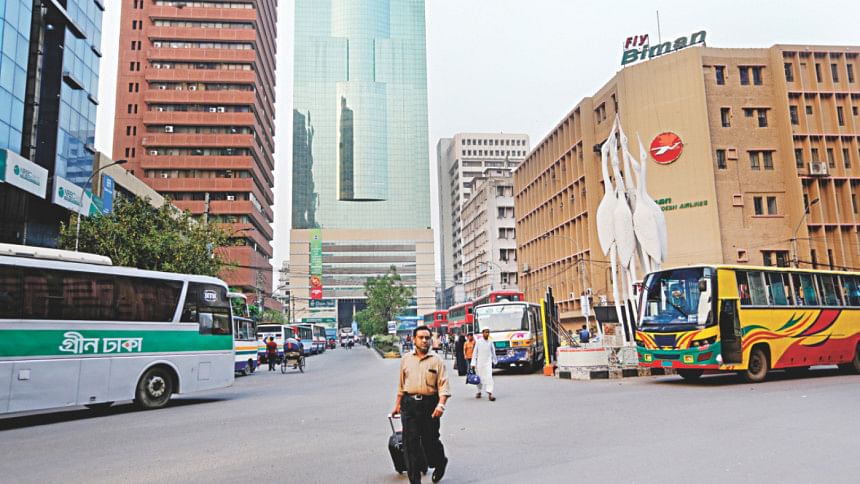 Gluttony seems to be an escape mechanism. If you have a sweet tooth, head straight for the vendors selling all the traditional delicacies just in front of Agrani Bank headquarters. If your wallet is heavy at any certain time of the month, go to Hirajheel where you can find everything from chicken soup breakfast to kachchi biriyani dinner. If you are rubbing your tummy and belching to your heart's content after a sumptuous meal, and have a craving for malai cha or paan -- go to any of the countless little tongs that saturate Motijheel like no place else in the capital. The extra dollop of malai in your cup of after-lunch mandatory tea or the extra khorma or betel nut or spices stuffed in the supersized paan can recharge your spirit at any time of the day.
From calendars to brassieres, from kitchen utensils to fake brand-name suits, from fresh vegetables to sturdy coconut-fibre mattresses -- name any product that comes to mind and you can find it in Motijheel. Nowhere else in the capital will you find so many products sold under Tk 100, and yet haggling remains a must. Be careful when shopping though, as you might notice that after you finally settle on a price, your wallet may be missing. Pickpockets are not uncommon in Motijheel, and don't be shocked to see your wallet being sold along with many others a day after you lost it. Yes, Motijheel is not innocent. But it's unrestricted and frank -- traits missing in many parts of the capital.
Love and lust run in parallel at every corner in Motijheel, even during the everyday rush for money. From the after-office matinee date at Modhumita Cinema Hall to late-night rendezvous at Hirajheel -- love, actually, is in the air. The less-privileged may not have the luxury of dinner dates or movie shows, but affection and desire both run high in the dead of night inside the slums that almost become uninhabited  at daybreak in Motijheel. 
Just like they arrive in numbers in the morning, almost all of them leave Motijheel for different parts of the city as soon as office hour ends -- leaving the skyscrapers unoccupied and the wide avenues vacant. But the Motijheel spirit never dies; it just gets recharged for another day.