Missing journalist: 2 police stations dodging responsibility of recording case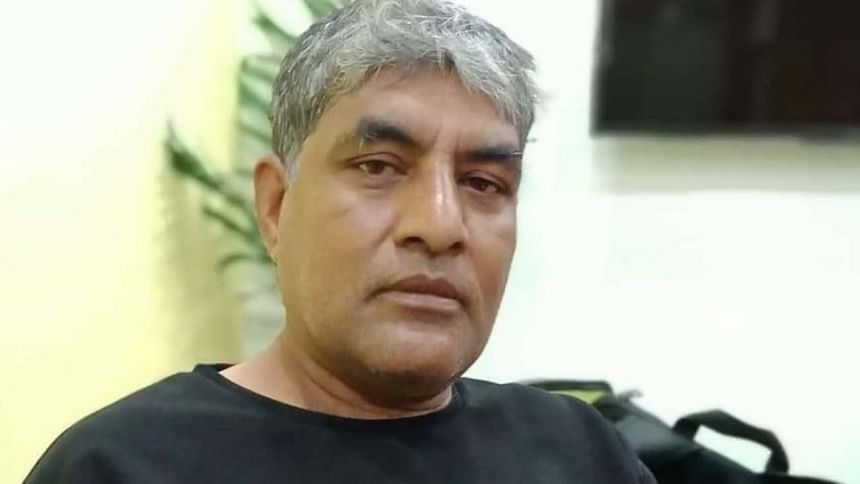 A week has passed since journalist Shafiqul Islam Kajol went missing, but his family could not yet file a case.
Two police stations have been giving Kajol's family a runaround over the issue.
The family has questioned the sincerity of police in finding Kajol as repeated attempts to file a case with both Chawkbazar and New Market police stations have gone in vain.
"We went to Chawkbazar Police Station several times in the last few days. They asked me to file a case with New Market Police Station, saying that my father was last seen in the area. When we went to New Market Police Station, officials there directed us back to Chawkbazar since our house is in the area," Kajol's son Monorom Polok told The Daily Star.
The family said they could take further steps if police record the case instead of trying to pass the responsibility to each other. They were also not sure why police are refusing to take the case.
Kajol, editor of the daily Pokkhokal, went missing on March 10. He left home and went to his office in Hatirpool.
He was last seen leaving his office on his motorbike, which falls under New Market Police Station, around 7:00pm, police said.
Kajol's disappearance came a day after Saifuzzaman Shikhor -- a ruling party lawmaker from Magura-1 -- filed a case against him, Editor-in-chief of daily Manabzamin Matiur Rahman Chowdhury, and 30 others on charge of publishing a report with "false information" and circulating it on social media.
Kajol's family suspects that he was abducted, and has been repeatedly urging authorities to help ensure his safe return.
On March 11, the family filed a missing general diary with Chawkbazar Police Station in this connection.
Sub-inspector Abdul Lokman of Chawkbazar Police Station, who is investigating the general diary, told The Daily Star, "We saw in the CCTV footage obtained from his office that he was going out on his motorcycle."
"Since the area is under New Market Police Station, we asked the family to file a case with them," he told The Daily Star.
"But we are investigating and will inform you if anything comes up," he added.
Contacted SM Kaiyum, officer-in-charge of New Market Police Station, said, "Nothing happened in the area under my jurisdiction. He left his office. But he did not return home which is under Chawkbazar Police Station and that is why the family has to file the case with that station and they will take necessary action in this regard."  
National and international rights bodies have urged the government to locate Kajol immediately.
Kajol also worked for different national dailies as a photojournalist.